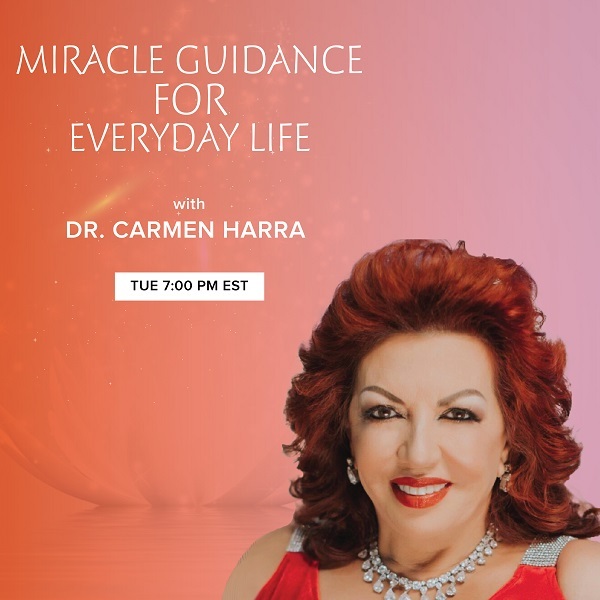 Your 4 Relationships: Which One Are You In?
Aired Tuesday, September 1, 2020 at 4:00 PM PST / 7:00 PM EST
This week on Miracle Guidance for Everyday Life, Dr. Harra explores the four types of relationships.
Every relationship is for a reason and every person you meet teaches you a lesson. But why do some relationships last the test of time while others fall apart within months? Why are some romances irresistibly intense and others devoid of passion? The answers to these questions come when you understand the type of relationship you're in: transitory, karmic, compromise, or soulmate. When you discover the true scope of your relationship, you comprehend its potential and anticipate its outcome. Having this knowledge helps you make the right decisions, like knowing when to fight for your partner versus when to walk away from him. Dr. Harra will guide you through the four kinds of love that exist and reveal telltale signs of each. She'll take your calls and help you uncover the truth about your own relationship. Dial in with all love questions!
Tune in to Miracle Guidance for Everyday Life Tuesday at 7pm ET to find out the future of your relationship.
Visit the Miracle Guidance for Everyday Life show page https://omtimes.com/iom/shows/miracle-guidance-for-everyday-life/
Connect with Carmen Harra at http://carmenharra.com/
#Relationships #MiracleGuidance #CarmenHarra