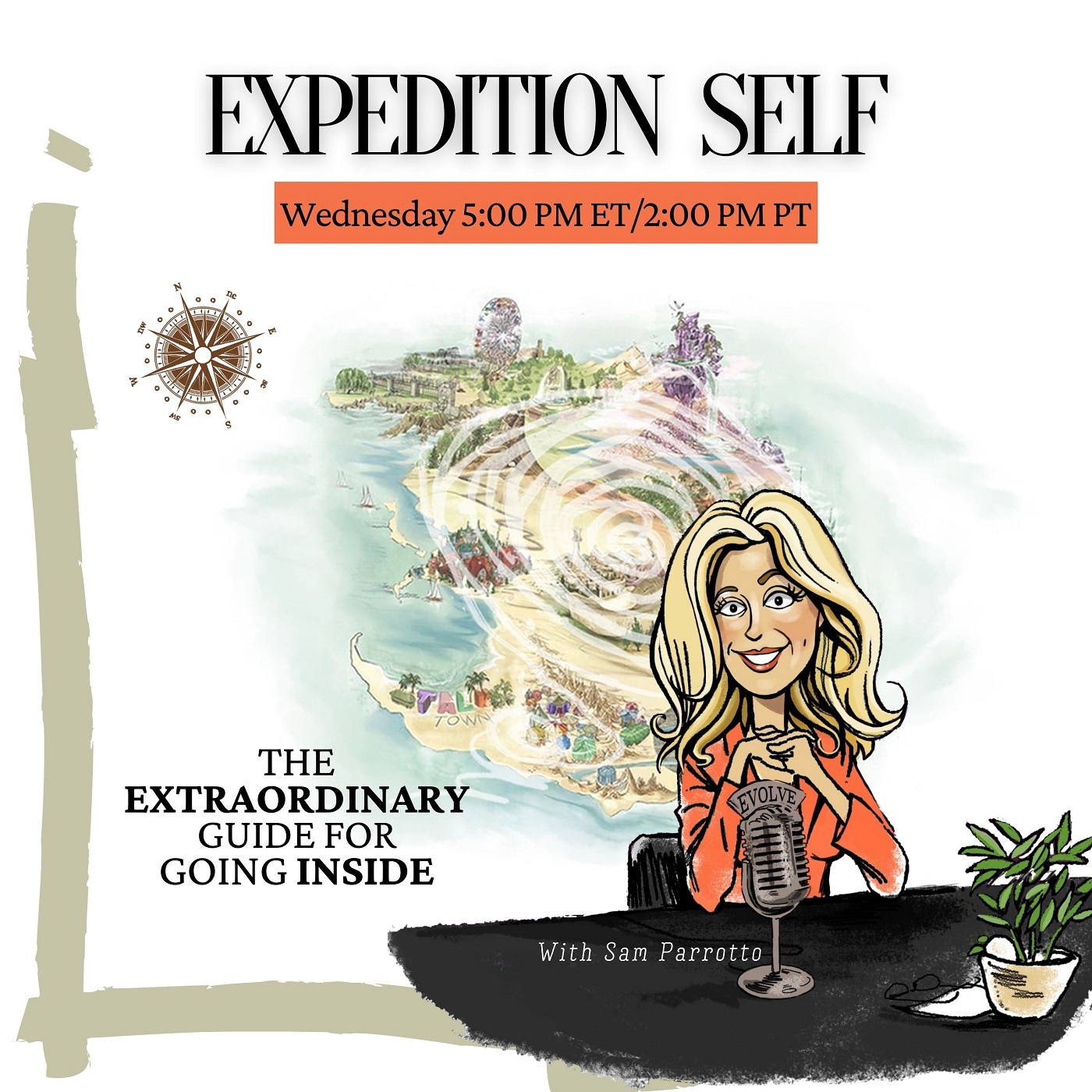 Why People Become Mean
Air Date: Wednesday, 2 March 2022 at 5:00 PM ET/2:00 PM PT
This week on Expedition Self we'll explore, 'Why People Become Mean'.
It's impossible to miss the growing sense that people are becoming more and more angry, hostile, and emotionally inaccessible to others. Whether it happens when negotiating a parking space between 2 people, or trying to understand what's happening on the global stage right now – we must all look more closely at what's really happening if we are to learn how to coexist in a more effective way .
This week, Sam will explore the conditions inside the Self that lead a person to be mean-spirited, cold-hearted, and ideologically justified in treating others with disdain. This is a conversation that will illuminate the impact of childhood bullying, the way the mind solidifies feelings of anger into hate, and the role of the ego in fortifying spiteful actions.
Self development thinking asks us to make contact with the universal aspects of being human and in this week's show, listeners will surely be challenged to stretch their comprehension of the 'less welcome' traits that result from living through and enduring a lifetime.
The conversation will unexpectedly help you to think about moments when you, too, have become closed off from feeling or caring about others.
It'll be an hour filled with soul-searching and deep inquiry. Sam invites you to CALL IN and CHAT LIVE during 'Why People Become Mean' to further the conversation. Ask questions. Share experiences. This could be the hour that moves you one step further on your growth and development journey.
Go to samparrotto.com to follow along and new show updates each week.
You won't want to miss being an 'ON AIR' participant of Expedition Self. Sam will provide real insight, understanding and offer an opportunity to connect a 'NEW way of thinking' to 'YOUR way of thinking'.
Each week Sam discusses a different and highly accessible aspect of life helping you to build a stronger, deeper relationship with the inner Self so you can become more and more WHOLE.
Visit the Expedition Self Show Page https://omtimes.com/iom/shows/expedition-self/
Connect with Sam Parrotto on her website at https://www.expeditionself.com/
#Mean #SamParrotto #ExpeditionSelf #Creativity
Subscribe to our Newsletter https://omtimes.com/subscribe-omtimes-magazine/
Connect with OMTimes on Facebook https://www.facebook.com/Omtimes.Magazine/ and OMTimes Radio https://www.facebook.com/ConsciousRadiowebtv.OMTimes/
Twitter: https://twitter.com/OmTimes/
Instagram: https://www.instagram.com/omtimes/
Linkedin: https://www.linkedin.com/company/2798417/
Pinterest: https://www.pinterest.com/omtimes/