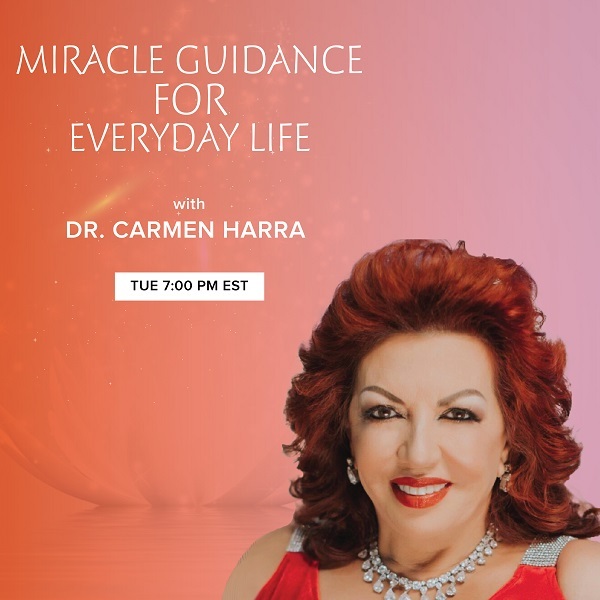 Where Are We Going? – Guidance for the Future of Our World
Aired Tuesday, June 16, 2020 at 4:00 PM PST / 7:00 PM EST
This week on Miracle Guidance for Everyday Life, Dr. Harra offers predictions on the future of our world.
No one can deny that we're passing through turbulent times: pandemics, protests, and political unrest are sweeping the nation. As we watch the action unfold, whether on TV or in person, we're left with uncomfortable questions about our future: Where are we going? Will we be okay? Humanity may be passing through a state of chaos, but chaos is necessary for progress. We know that we'll emerge forever altered from these ordeals, but in what ways? Dr. Harra will reveal what else will happen and what awaits us all. She'll interpret how day-to-day life will change in the short and long terms. Call in during the show with your life questions.
Tune in to Miracle Guidance for Everyday Life Tuesday at 7pm ET and find out what tomorrow will bring.
Visit the Miracle Guidance for Everyday Life show page https://omtimes.com/iom/shows/miracle-guidance-for-everyday-life/
Connect with Carmen Harra at http://carmenharra.com/
#FutureOfOurWorld #OurFuture #MiracleGuidance #CarmenHarra #Spirit