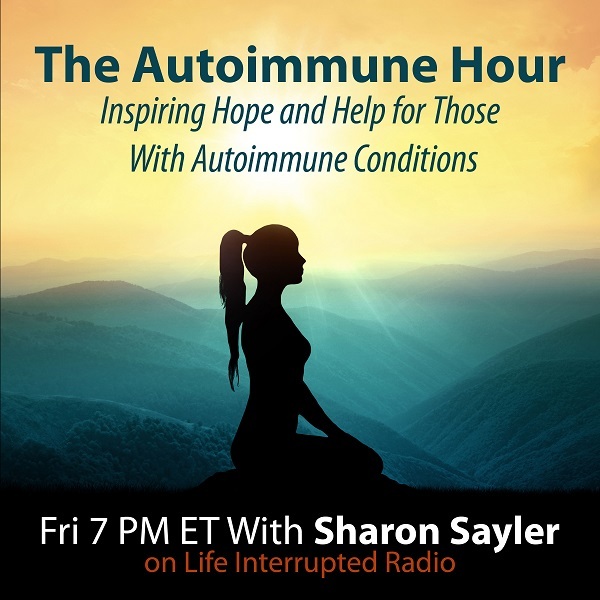 Aired Friday, 22 June 2018, 7:00 PM ET
What is Functional Medicine and Can It Help Autoimmune?
What if we made wellness and well-being as important as just getting over our current symptoms…? In this info-packed episode, we welcome Susan Blum, MD, a true pioneer in functional medicine and a nationally recognized speaker, author, and teacher. As founder and director of Blum Center for Health, and through her patient care, writing, research, and mentoring, she is a passionate advocate for those with chronic illness and helping them restore to a state of wellness.
Dr. Blum is assistant clinical professor in preventive medicine at the Icahn School of Medicine, Mount Sinai, and senior faculty with the Center for Mind-Body Medicine. She is certified in functional medicine, author of 'The Immune System Recovery Program,' and medical advisor for the Dr. Oz Show and the Institute for Integrative Nutrition. Dr. Blum's book, 'Healing Arthritis' was just released to much praise. She shares insights from both books including:
~ What is functional medicine and would it help?
~ How to feel empowered in your health care and maintain the locus of control.
~ Why the 'fixer-model' doesn't fix and how to develop a partnership in your care
~ The five significant guidelines for choosing your food as part of your healing
~ How to repair your gut and eliminate toxins and much more…
Dr. Blum also shares how your body is an eco-system and although it takes time for the whole eco-system to shift, the steps you can take to acerbate that shift to wellness, including her four-step program, which she has used to help thousands of patients recover from autoimmune and immune-related conditions without medication from her first best-selling book, 'The Immune System Recovery Plan' as well as, tips from 'Healing Arthritis.' She has created useful programs that supports and ensures wellness success that you can discover at www.blumhealthmd.com and www.blumcenterforhealth.com AND be sure and join your host, Sharon Sayler as we discover easy ways to enhance our immune system Friday, June 22nd at 7 PM ET.