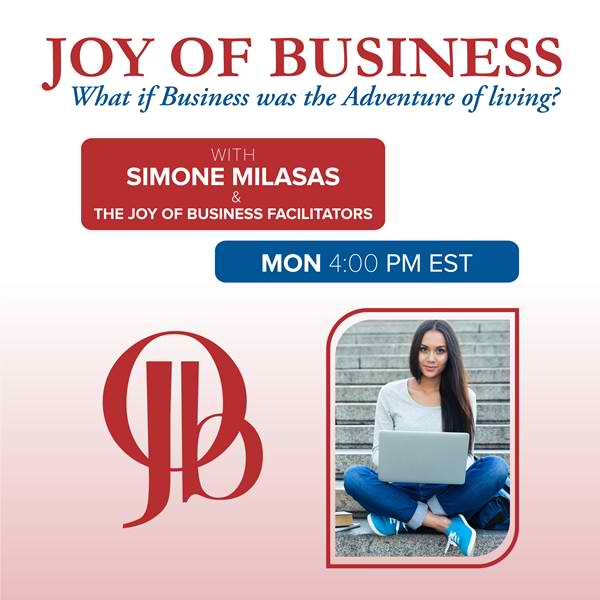 What Else Is Possible For Working Moms?
Aired Monday, 18 February 2019, 4:00 PM ET
As a working parent sometimes you feel like you have to do it all, you're the only (or best) person to care for your children, and yet there's so much more you want to create! Listen to Doris Schachenhofer and Lauren Marie, Joy of Business Facilitators and moms, discuss the ways they've learned to navigate creating a career while being a parent.
Host Bios:
Lauren Marie is a Joy of Business facilitator, acupuncturist, entrepreneur and mother of twins. She travels worldwide, facilitating classes and changing her clients' point of view about life, health and business. Born on the outskirts of Washington D.C., Lauren now lives on Queensland's Sunshine Coast. A passionate creator and conscious rule-breaker, Lauren seeks to inspire other mothers to see the possibilities others overlook and to embrace every challenge and choice that parenthood brings.
After completing social work studies in Vienna, Doris Schachenhofer worked with children, homeless people, delinquent teenagers and prisoners transitioning back into the real world. She started working and earn her own money when she was 15.
Despite of what job she had it never mattered when and how much she worked as long as it was fun for her. Work is an adventure for her to explore possibilities. She loves interacting, creating and empowering.
In 2014 she became an Access Consciousness facilitator and now travels the world, supporting people to be more of themselves. She has a presence and clarity combined with kindness, caring & allowance that gives people the ease and trust to change anything.
Now she is working with people in single sessions, groups and companies and delivers live and online classes, including: Joy of Business, Right Voice for You, Being You, Conscious Parents and Conscious Kids.