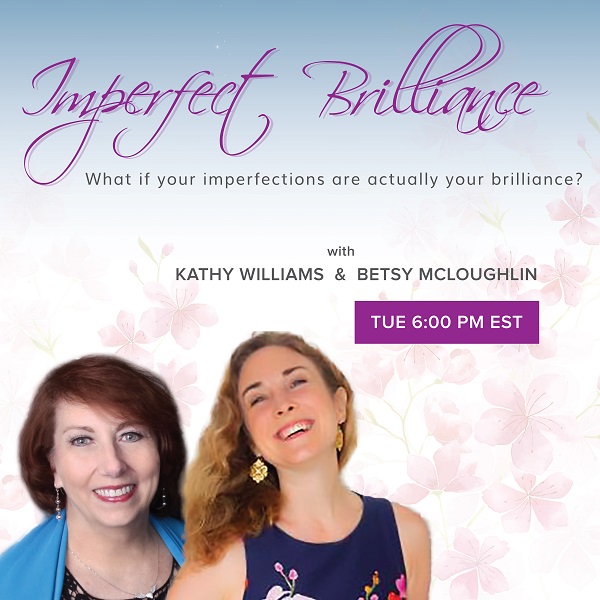 Aired Tuesday, 6 March 2018, 6:00 PM EST
Welcome to Imperfect Brilliance!
Join us for the launch of Imperfect Brilliance on OMTimes Radio where you can discover cutting-edge tools and inspiration to let go of your limitations and expand your life beyond what you've ever imagined!
On Imperfect Brilliance we help you tap into your unique gifts and talents, uncovering and letting your brilliance shine. Join Certified Facilitators and Coaches Betsy McLoughlin and Kathy Williams to delve into different areas of your life, get unstuck and create the life that is truly possible for you. These joyful ladies have changed their lives by utilizing the tools and techniques they share with you.
What if your willingness to acknowledge your brilliance is the catalyst to creating a new reality? When you stop judging you, what else can you create in your life and in the world? Join us to create magical and joyous possibilities for an hour of laughs, questions, tips and more! We are excited to contribute and play with you.