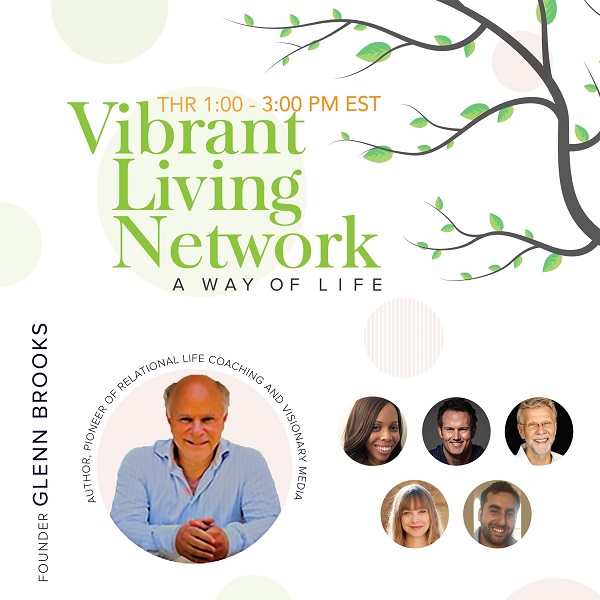 Aired Thursday, 18 October 2018, 1:00 – 3:00 PM EST
Vibrant Vermont
Mark Twain said "Success is turning your vocation into a vacation". Join Glenn, the man who gets paid to go on vacation as he kicks off Vibrant Vermont, an inside exploration of the wonders of Vermont. We will be giving you the inside look on-of-a kind environment for regeneration and creativity. We will be visiting and exploring the hidden gems of Vermont including nature, unique inns, spas, distinctive chefs, authors, featuring your chance to win a Vibrant Vermont vacation, plus much more!
Divorce the Patterns Not Each Other – Insights into the upcoming workshop Divorce the Patterns Not Each Other. Learn how to experience the connection that is missing with you and your partner. So many people feel unseen by their partner. Imagine instead growing your vibrancy together, feeling an inner movement with your beloved like you have never experienced before.
CONTRIBUTORS:
• Glenn Brooks, Host
• Lisa LeRose, www.onewisdom.org
• Ariel Baradarian, Homeopath, naturalholistichomeopathic.com
• Nate Hughes, of Menla Retreat Center & Spa, www.menla.us
Lisa LeRose Wellness practitioner & Executive Producer is a natural health advocate, educator, counselor, international speaker, and eternal optimist. She believes that good health is our body's natural state and that if you give your body the right environment and support… it can heal itself. Learn more about Lisa at: www.onewisdom.org
Ariel Baradarian is a holistic certified homeopathic practitioner, blogger, the chief editor of naturalholistichomeopathic.com and Producer of Unscripted Power Summits and Unscripted Power Speakers
Nate Hughes path to Menla arose from his dedication to business interest with simple living and spirituality.