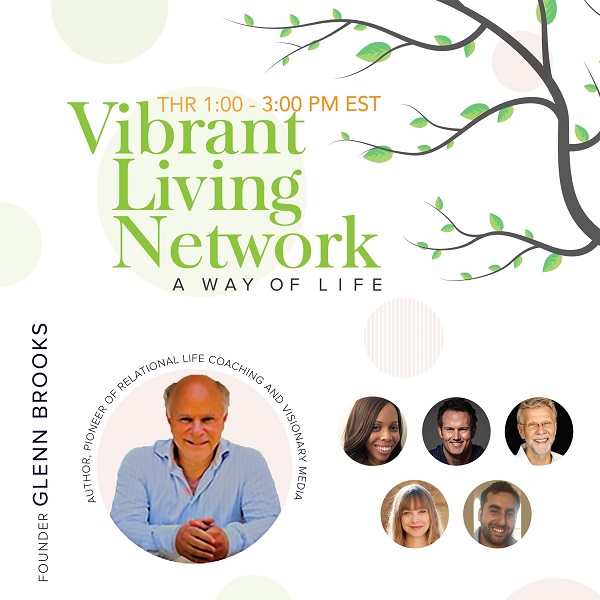 Aired Thursday, 25 October 2018, 1:00 – 3:00 PM EST
Vibrant Travel
Mark Twain said "Success is turning your vocation into a vacation". Discover how to use Vibrant travel to awaken your imagination and create your own career. Whether it is walking around your block or going to Mexico, you free yourself from a survival identity into an identity filled with wonderment and prosperity. Bring forth your passion and make it a way of life.
The Maverick Path to Publishing – Break all the rules, write your book and make your move. There is a distinct approach for Mavericks ‑— people that are lateral and vertical thinkers. The Maverick Path is for people who want to write their book from their body and their imagination. Discover how!
CONTRIBUTORS:
• Glenn Brooks, Host
• Lisa LeRose, www.onewisdom.org
• Ariel Baradarian, Homeopath, naturalholistichomeopathic.com
• Nate Hughes, of Menla Retreat Center & Spa, www.menla.us
Lisa LeRose Wellness practitioner & Executive Producer is a natural health advocate, educator, counselor, international speaker, and eternal optimist. She believes that good health is our body's natural state and that if you give your body the right environment and support… it can heal itself. Learn more about Lisa at: www.onewisdom.org
Ariel Baradarian is a holistic certified homeopathic practitioner, blogger, the chief editor of naturalholistichomeopathic.com and Producer of Unscripted Power Summits and Unscripted Power Speakers
Nate Hughes path to Menla arose from his dedication to business interest with simple living and spirituality.