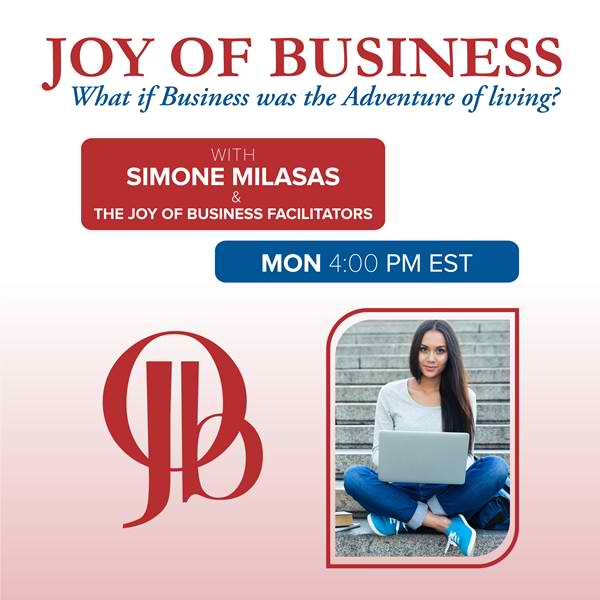 Uncomfortableness In Business
Aired Monday, 15 July 2019, 4:00 PM ET
During moments of uncomfortableness, what do you do? What if what we have learned about uncomfortableness is actually different than what it really is?
Join Doris Schachenhofer and Laleh Hancock as they share tools to explore uncomfortableness from a different perspective and ways you can use it to your advantage.
Guest Bios:
Laleh Alemzadeh Hancock is a management consultant, Joy of Business facilitator and the CEO of Belapemo and Global Wellness For All.
With nearly 30 years of experience in operational excellence, change management, and organizational wellness, Laleh has inspired and empowered businesses and hundreds of thousands of individuals, including Fortune 500 executives, to seek greater success and wellness.
After completing social work studies in Vienna, Doris Schachenhofer worked with children, homeless people, delinquent teenagers and prisoners transitioning back into the real world. She started working and earn her own money when she was 15. Regardless of what job she had it never mattered when and how much she worked as long as it was fun for her. Work is an adventure for her to explore possibilities. She loves interacting, creating and empowering.
In 2014 she became an Access Consciousness facilitator and now travels the world, supporting people to be more of themselves. She has a presence and clarity combined with kindness, caring & allowance that gives people the ease and trust to change anything.
Now she is working with people in single sessions, groups and companies and delivers live and online classes, including Joy of Business, Right Voice for You, Being You, Conscious Parents and Conscious Kids.