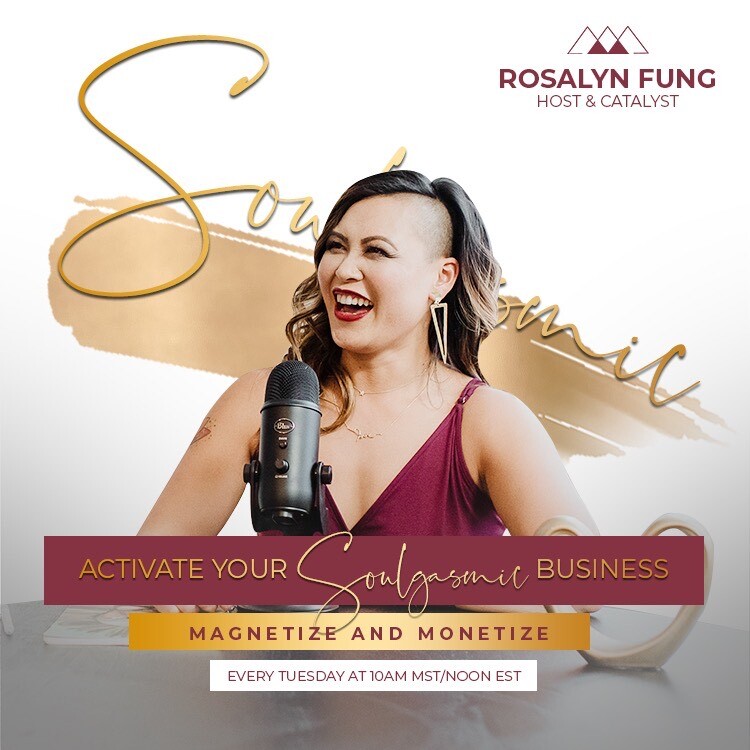 The Power of Joy and Imagination to Elevate Your Business
Air Date: Tuesday, 16 June 2020 at 12:00 PM ET/9:00 AM PT
Join me and Aurora Light, a Joy Alchemist and Soul Embodiment Guide, as we share the power of our using our imagination and creating from an emotional place of joy to elevate your business.
We jam about:
• The old way of thinking and being when it comes to the spiritual rhelm, and the new Earth way of thinking and being
• Now more than ever, what we really need to put our attention on, if we are going to elevate the consciousness of the collective through us spiritual entrepreneurs elevating our businesses
• The balance of bringing in both Divine masculine and Divine Feminine into our life and business – both must exist to take our businesses to the next level, and how exactly to implement these aspects into our businesses.
About Aurora:
Aurora Light is a Joy Alchemist and Soul Embodiment Guide, as the Founder of Joy Evolution.
Her soul mission is to empower soulpreneurs to move from fearing their spiritual gifts like their intuition, to fully embracing them as their superpowers, so they can fulfill THEIR soul mission to light up the world. She has built not one, but two soul lead businesses facilitating Joyful Mastery, by following her Intuitive guidance (even when it didn't make sense at the time!)
Aurora is a Belief Re-patterning practitioner, Reiki Master, Elemental Creation Coach, Ascension Doula, Speaker, Author, Mentor and Teaching Artist.
Aurora is also a multidimensional liaison from the Galactic Councils of light, here to anchor in the frequencies of Joy and Celebration from our soul star families as well. She is here to reflect your light back to you and help us raise the consciousness of humanity out of separation into unity!
Find out more about her at her website: https://www.joyevolution.com/joyful-alchemy36600983
Aurora's Facebook page: https://www.facebook.com/AuroraAwakeningLight
Aurora's Instagram: https://www.instagram.com/joyfulembodiment/
Let's stay Connected! I would love to hear your thoughts of this episode!
Facebook Business Page: Rosalyn Fung Coaching: Bold Sexy Warrior https://www.facebook.com/boldsexywarriors/
Instagram: @boldsexywarrior
Free Facebook Group: Magnetize & Monetize for Coaches, Healers & Entrepreneurs https://www.facebook.com/groups/soulgasmicwarriors/
Free Client Attractor Checklist: http://funboldsexy.com/clientattractor
Visit the Activate Your Soulgasmic Business Show Page at https://omtimes.com/iom/shows/activate-your-soulgasmic-business
Connect with Rosalyn Fung on her website http://www.rosalynfung.com
#AuroraLight #RosalynFung #Soulgasmic #Business #Monetize #PersonalDevelopment