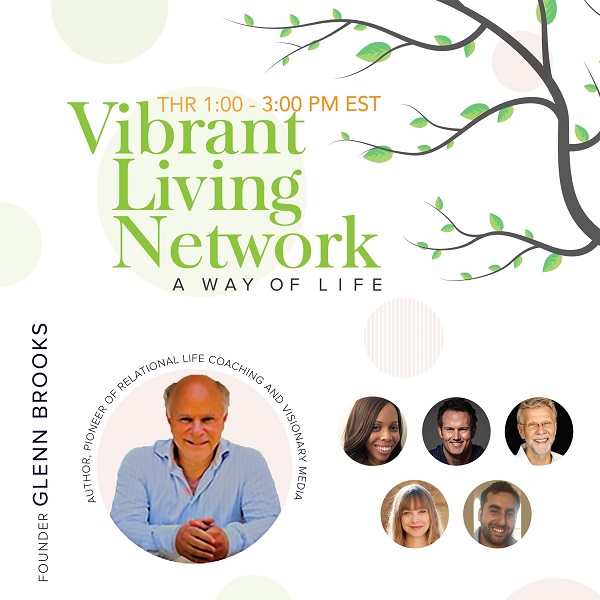 Aired Thursday, 17 May 2018, 1:00 – 3:00 PM EST
The Power of Collaboration – Part 2
On this week's show, we talk about how we can continue to deepen our human relationships through infinite & powerful collaboration.
CONTRIBUTORS:
Glenn Brooks, Host.
Ben Fleisher of Woodstock Healing Arts & Body Local 
Maureen Hart Cary, www.RINaturalAwakenings.com 
Kai Cole, www.TribeArchitects.weebly.com 
Ariel Baradarian, Homeopath, naturalholistichomeopathic.com 
Ben Fleisher, LAc, CZB, is a New York State Licensed Acupuncturist, Certified Zero Balancer, and is a Kresser Institute trained provider. Ben co-founded Body Local, a membership organization designed to train and network wellness professionals in NYC. Over 100 events and thousands of introductions later, Body Local has helped to create a strong web of therapists, trainers, and other wellness professionals that work together to improve wellness services of the big apple. Opening Woodstock Healing Arts is how Ben brings the lessons from his 15+ years of integrative practice, the Body Local organization, Chinese medicine, and Zero Balancing, home, to serve the community closest to his heart.
Maureen Cary is the Publisher of Natural Awakenings Rhode Island. Natural Awakenings is a free, monthly publication with cutting-edge information on natural health, nutrition, fitness, green living, personal growth, creative expressions and the products and services that support a healthy lifestyle. Natural Awakenings has become an indispensable personal resource for people seeking a healthy, sustainable lifestyle.
Kai Cole – Tribe Architect & Executive Producer. Tribe Architecture represents the cross-section of cultural engineering and marketing/PR. Kai was traditionally trained as an Architect and later translated her skills to become a Celebrity Publicist at a prominent firm in NYC. Currently, Kai has been laser-focused on building sustainable social constructs to spread the message of conscious healing across the globe.
Ariel Baradarian is a holistic certified homeopathic practitioner, blogger, the chief editor of naturalholistichomeopathic.com and Producer of Unscripted Power Summits and Unscripted Power Speakers.