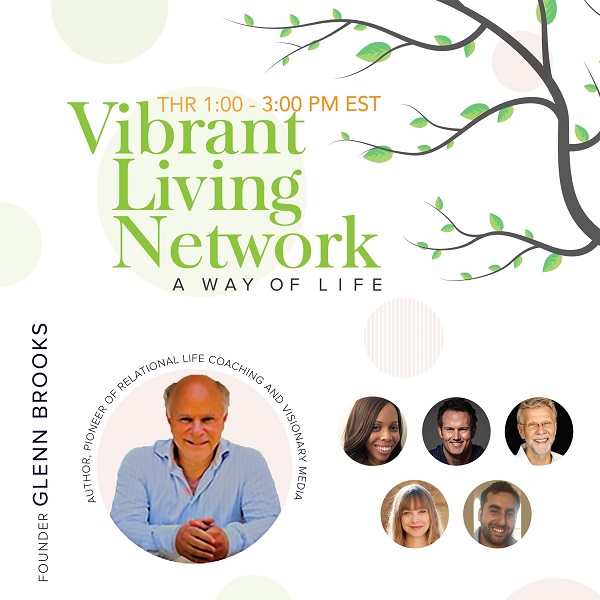 The Power of Being
Aired Thursday, May 7, 2020 at 10:00 AM PST / 1:00 PM EST
On today's program we are going to talk about the power of Being and what it means to be an exemplifier. Many of us have been conditioned to live our lives by "doing" and are constrained by the limitations of "time". When we set a narrow focus on only "doing" and are limited by "time," we miss the subtle but powerful art of being an exemplifier.
Join today's program, with our wonderful Vibrant panel, as we dive into the Power of Being a Vibrant Exemplifier. An exemplifier is someone who goes beyond their own limiting concepts of life to contribute to others in a way that is uncommon and magnificent!
Explore the nuances of what allows us to take a vertical leap beyond the beliefs of who we think we are. Discover why, when we chose to take a vertical leap, we leap time— and we have the ability to release the burdening that linear time has on our lives.
On this program we are going to share with some of the things that are going to help you get beyond the usual limitations that live in linear time. We are going to share tools and strategies with you that are aimed at the bringing out the real you ­— so that you can live a bigger life with genius and relationalness. Get ready to become a Vibrant Exemplifier!
CONTRIBUTORS:
• Glenn Brooks, Host
• Dr. Gayle Randall, https://www.drgmrandall.com/
• Stacy Feiner, PsyD, https://www.stacyfeiner.com/
• Cherie Marquez, http://www.smartpawsdogtraining.com/
• Lisa LeRose, Executive Producer, http://www.onewisdom.org/
Bios
Gayle Madeleine Randall, MD, has over forty years of direct experience as a physician, scientist, cross-cultural practitioner, administrator and writer to her endeavors. Dr. Randall is a pioneer in the Integrative Medicine discipline. By combining different cultural healing experiences and putting the focus on the patient, Dr. Randall creatively formed a type of focus that looks at the relationship of physical, spiritual, mental, and emotional health of the patient. She named this practice Soul Doctoring. Her medical journey has taken her to new heights, helping every patient that walks through her doors. Dr. Randall has conducted lectures, workshops and seminars on Mind-Body Medicine throughout the world. She brings together the entirety of her experience, and intrinsic knowledge of the human body, heart and soul, to break new ground in holistic medicine, self-healing and the highest limits of human potential.
Dr. Stacy Feiner is a business psychologist & coach who firmly believes that "Where people are involved, Psychology is involved.". Her mission is to reveal and resolve the hidden obstacles that stand between individuals or a business and their objectives. Stacy has a unique approach examining how individual psychology and family dynamics plays into day to day decisions that impact specific performance outcomes and shape the quality of relationships that have an effect on culture. Stacy applies her wisdom of psychology to solve the hidden impediments that holds people back transforming all aspects of their lives to be high performing.
Cherie Marquez, the owner of Smart Paws Dog Training, will be sharing her insights about what your dog's behavior tell you about you. She will discuss why your dog is tuned into you, your behavior and your assumptions. Cherie will share how to read your dog's signals and why truly tuning into your dog will allow for deep bonding and a profound understanding that brings dog medicine into your home.
Lisa LeRose an internationally respected natural health advocate, wellness practitioner, educator, counselor, speaker, and eternal optimist, is the founder of One Wisdom, a healing arts collective focused on creating life-changing transformation for clients. Her workshops, classes and sessions are prized for providing the tools and guidance for everyone to become their own enlightened healer. Lisa is a constant student of the Universe and listens to the guidance of her heart. She envisioned the Centered In Summit to delve deeply into the realms of healing and is currently working on a book in order to share, with an open heart, what she has learned.
Visit the Vibrant Living Network show page https://omtimes.com/iom/shows/vibrant-living-network/
Connect with Glenn Brooks at https://www.vibrantlivingnetwork.com/
#Being #ThePowerOfBeing #GlennBrooks #VibrantLivingNetwork