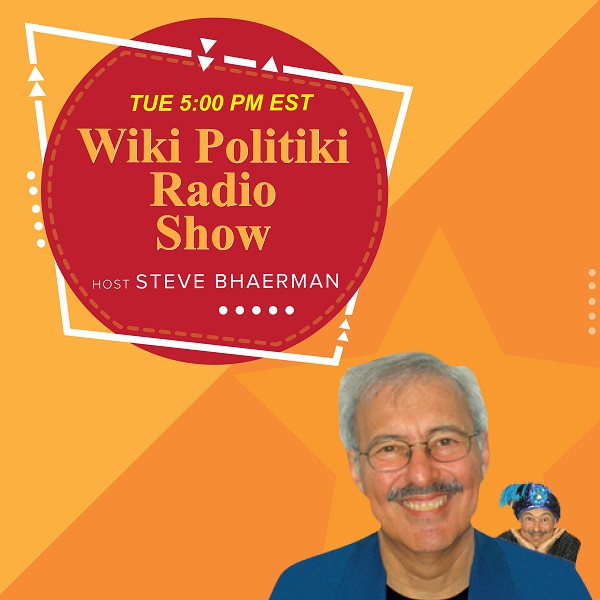 Aired Tuesday, 18 December 2018, 5:00 PM EST
The Latest REAL News on the 9/11 Attacks and Finding Truth in a Sea of Lies
An Interview with Andrew Kreig, Author, Attorney, Broadcaster and Founder of the Justice Integrity Project
"Fake news is a 'Colonel' of truth, outflanked by Major Distortion and General Bullshit ." — Swami Beyondananda
Did you know that In a letter dated November 7, 2018, the U.S. Attorney for the Southern District of New York notified the Lawyers' Committee for 9/11 Inquiry that he would comply with the provisions of 18 U.S.C. § 3332 requiring him to present to a special grand jury the Lawyers' Committee's reports filed earlier this year of unprosecuted federal crimes at the World Trade Center?
You didn't? That's because mainstream media makes it its business to insure that anything that points to the nefarious doings of the real deep state is "none of its business." The misinformation, disinformation and missing information that pollute corporate news have created the perfect field for "real" fake news to flourish.
Which is why this latest development might be a genuine breakthrough. It means a 23-member grand jury, vested with subpoena power and the authority to take sworn testimony, will hear the voluminous evidence of the World Trade Center's demolition and will have the ability to conduct a thorough investigation that could result in indictments against suspected individuals — in other words, what the 9/11 Truth Movement has been working toward for 17 years.
Our guest this week on Wiki Politiki, journalist and author Andrew Kreig (pronounced "Craig") will discuss his own involvement with the Lawyers Committee, as well as his work through his own organization, the Justice Integrity Project.
Visit Justice Integrity, and you will find are freshingly broad, transpartisan and bluntly truthful site that isn't afraid to take on both the deep state and the Trumpist disinfo machine. Their mission is "to report misconduct,primarily in the justice and political systems, that harms individuals,communities and democratic values. The project is non-partisan and supported by advertising revenue and paid subscriptions."
Andrew Kreig's background includes 14 years as a metro newspaper reporter, plus degrees from Yale Law School, the University of Chicago Law School, and Cornell. He has lectured on five continents and appeared on hundreds of broadcast interviews. Who's Who in America and Who's Who in the World have listed him continuously since the mid-1990s. He is the author of Presidential Puppetry:Obama, Romney and Their Masters. The first book on the Obama second term reveals devastating hidden histories about the top two Republican and Democratic candidates in 2012 and their aides.
Tune in for a lively discussion on how to glean the truth in the "post truth" era, as well as insights about the late George H. W. Bush, Obama and Romney, and of course the story of how the Lawyers Committee helped break 9/11 truth through the"soundless barrier."
That's this Tuesday, December 18th at 2 pm PT / 5 pm ET: http://omtimes.com/iom/shows/wiki-politiki-radio-show/
Or, find us on the Wiki archives on Wednesday: http://wikipolitiki.com/archives/
To find out more about The Integrity Justice Project, please go here: https://www.justice-integrity.org/
Support Wiki Politiki — A Clear Voice In The "Bewilderness"
If you LOVE what you hear, and appreciate the mission of Wiki Politiki, "put your money where your mouse is" … Join the "upwising" — join the conversation, and become a Wiki Politiki supporter: http://wikipolitiki.com/join-the-upwising/
Make a contribution in any amount via PayPal (https://tinyurl.com/y8fe9dks)
Go ahead, PATRONIZE me! Support Wiki Politiki monthly through Patreon!