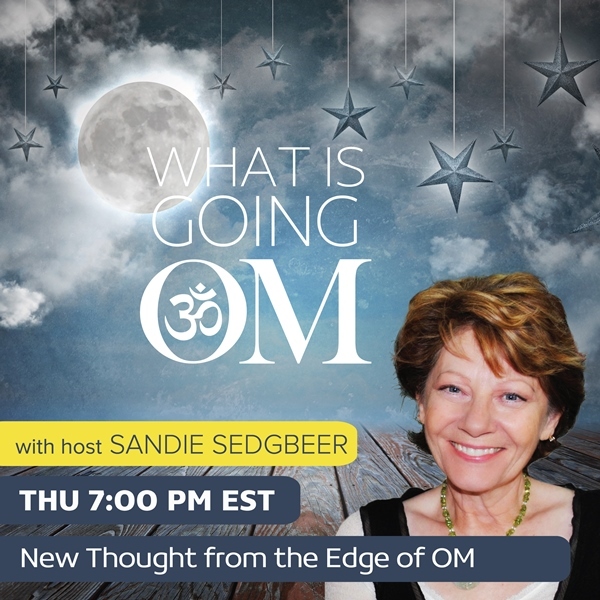 The Kingdom – Going Beyond the Unknown with Paul Selig
Aired Thursday, November 11, 2021 at 4:00 PM PST / 7:00 PM EST
Paul Selig has been described by the ABC News Nightline program as "one of the most sought after psychics you've never heard of". That must have been a while ago because with nine bestselling books to his credit (three of which appeared on Forbes Magazine's list of 23 life-changing books) he is not only far from unknown, but is widely considered to be one of the foremost spiritual channels working today.
Paul Selig joins Sandie this week to talk about his latest book The Kingdom, which provides transcribed lectures and energetic attunements to raise one's level of awareness and frequency and help us dwell in a world transformed by a new understanding.
Paul Selig is a psychic medium and award-winning author of transformational channeled literature which includes the books I Am the Word, The Book of Mastery, and the Beyond the Known Trilogy in which he has recorded an extraordinary program for personal and planetary evolution as humankind awakens to its own divine nature.
A noted academic, playwright and educator who served on the faculty of NYU for over 25 years and former director of the MFA in Creative Writing program at Goddard College, Paul Selig's work has been featured on ABC News Nightline, Fox News, the Biography Channel's Unexplained and Gaiam TV's Beyond Belief. The Kingdom: A Channeled Text Book 3: The Beyond the Known Trilogy.
Connect with Paul at https://paulselig.com/
Visit the What Is Going OM show page https://omtimes.com/iom/shows/what-is-going-om
Connect with Sandie Sedgbeer at https://www.sedgbeer.com
#PaulSelig #TheKingdom #WhatIsGoingOM #SandieSedgbeer #Lifestyle
Subscribe to our Newsletter https://omtimes.com/subscribe-omtimes-magazine/
Connect with OMTimes on Facebook https://www.facebook.com/Omtimes.Magazine/ and OMTimes Radio https://www.facebook.com/ConsciousRadiowebtv.OMTimes/
Twitter: https://twitter.com/OmTimes/
Instagram: https://www.instagram.com/omtimes/
Linkedin: https://www.linkedin.com/company/2798417/
Pinterest: https://www.pinterest.com/omtimes/