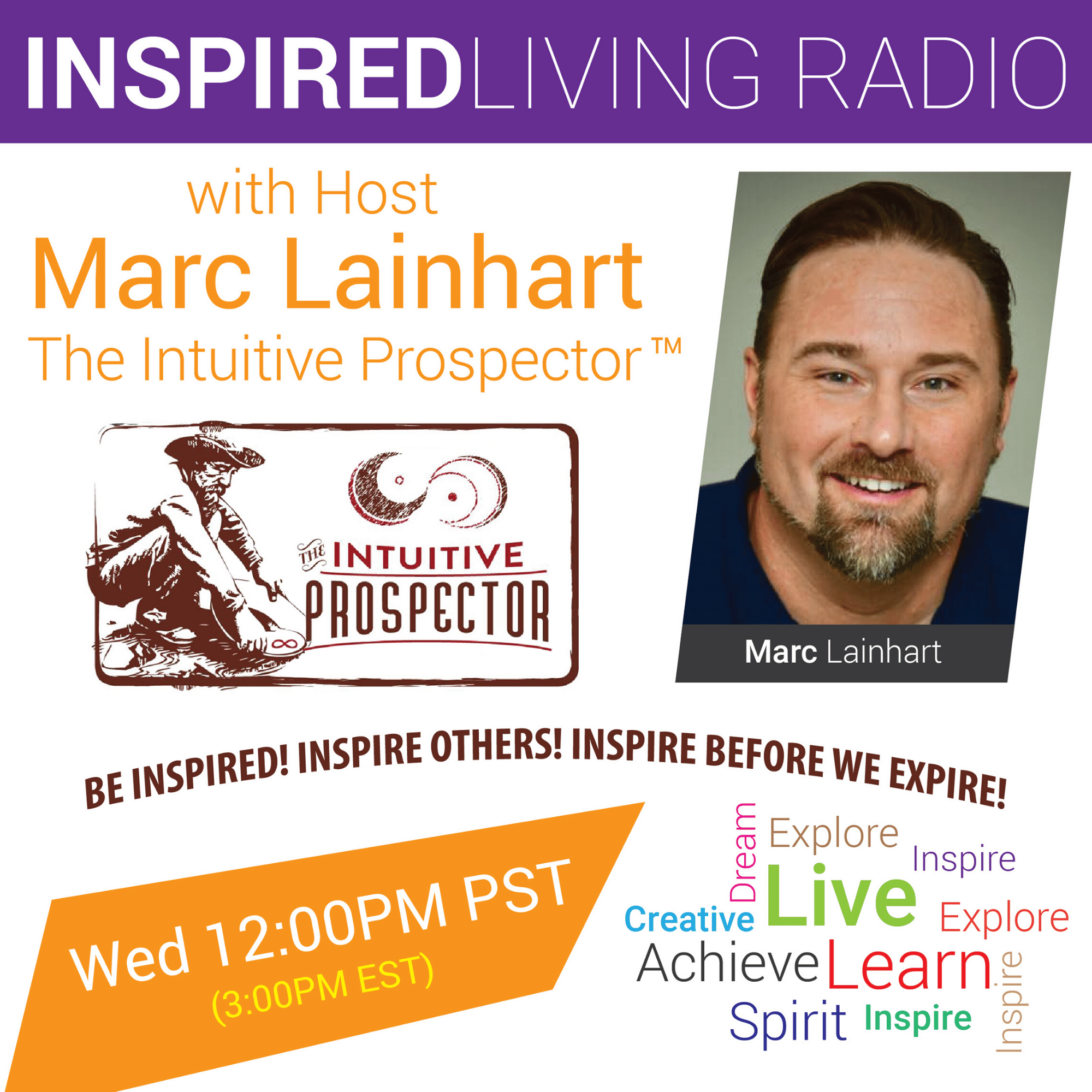 The Ingredients of the Soul with Professional Medium Paul Jacobs
Aired Wednesday, April 22, 2020 at 12:00 PM PST / 3:00 PM EST
Join us this "Wisdom Wednesday" on INSPIRED LIVING RADIO as Host Marc Lainhart – welcomes back to the show, professional medium and AFC Tutor Paul Jacobs. Marc and Paul will be discussing the hour on several spiritual topics including the ingredients of the soul and the expression in our lives and our mediumship. Dealing with grief and loss to how spirituality and mediumship will unfold and transform through the great pandemic of the 21st century.
"Every Medium has to Become Their Own Teacher." -Paul Jacobs
INSPIRED LIVING RADIO -OM Times Media: 12PM PT / 1PM MT / 2PM CST / 3pm ET
Out of Country: 8pm UK / 9pm DE
GLOBAL PLAYER – LISTEN FROM ANYWHERE IN THE WORLD: https://lnkd.in/eBpHBiR
OM TIMES RADIO CALL-IN LINE: 1-202-570-7057
INSPIRED LISTENERS: Post a question on our closed Facebook page – 'INSPIRED LIVING RADIO' or call-in to the LIVE show and talk with Marc, (Show topic questions only please).
ABOUT PAUL:
Paul has been a Spiritualist since 1983. The first Spiritualist church he visited was Wolverhampton SNU Church, in the West Midlands, England. In his own words "It was like coming home." He recognised that he had found something, but did not know what it was. The lady taking that first service was none other than Paul's own great aunt, Lavinia, whom he had not seen for many years. Not knowing that she was a medium, it came as quite a surprise! A few months later Lavinia introduced Paul to Longton Church and Gordon Higginson. Gordon was not just President of the church but also President of the Spiritualists' National Union, Principal of the Arthur Findlay College and one of the finest all- round mediums of the 20th century.
1993 was a very important year for Paul. In this year he became a tutor at the world famous Arthur Findlay College. This was a major step forward because for the previous 6 years he had been organising courses, now he had to teach as well. Gordon passed to the world of spirit, and Paul took over as President of Longton Church. He also gave up his business to become a professional medium. Paul's main interest today is the training of tomorrows mediums. To this end he currently setting up his own school for mediums, this will be based in Amsterdam, Holland. He is also taking his mediumship out to the general public by demonstrating outside of the Spiritualist movement. This is very important to him as he wants as many people as possible to discover the reality of life after death and the change that knowledge can bring to their own lives.
SNU Certificates of Recognition:
• Demonstration (Evidential Mediumship)
• Public Speaking• SNU Tutor
• Long Service Award of The Spiritualists' National Union
"Never try to be anyone else, You only be second best." – Paul Jacobs
Connect with Paul at https://www.mediumpauljacobs.com/
Visit the Inspired Living show page https://omtimes.com/iom/shows/inspired-living-radio/
Connect with Marc Lainhart at http://www.marclainhart.com/
#PaulJacobs #IngredientsOfTheSoul #InspiredLiving #MarcLainhart