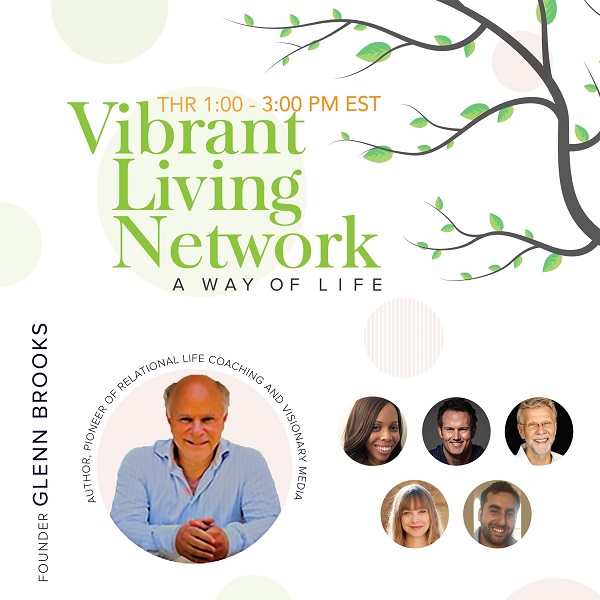 Aired Thursday, 12 April 2018, 1:00 – 3:00 PM EST
The Force of Healing
On this week's show, we will hear from Kai Cole live at the World Economic Forum (www.weforum.org) where she and Courtni Hale are preparing to speak with their executives about wellness, the Biology of Energy Medicine and the crucial importance of cultural & traditional knowledge.
Kimchi Moyer will also share her thrilling healing experience from her recent trip to Jordan where she discovered the many transcending qualities of this magical land.
Vibrant Living Network will also be holding a casting call for coaches, doctors, actors and comedians for our upcoming season of on-air transformation and a role in our feature film, "The Announcement." For details, please visit: https://goo.gl/yjaGZk
CONTRIBUTORS:
Glenn Brooks, Host.
Dr. Kimchi Moyer, www.Resopathy.com 
Courtni Hale, www.FindingtheForce.com 
Kai Cole, www.TribeArchitects.weebly.com 
Kimchi Moyer, Resopath. Resopathy is a health modality, rooted in over 25 years of meticulous research by Kimchi Moyer, L.Ac., using both resonance and biofeedback technologies to decode the language of the body. Known as an expert "detective" in the health field, Kimchi has developed a unique protocol allowing her to identify the root causes of various health issues, and to pinpoint the tools that will best aid the body in restoring itself back to optimum health.
Courtni Hale, also known as the Urban Shamin, she devotes her time and energy into translating ancient wisdom into a system for modern spiritual awakening. Called "Finding the Force" she offers many Ancient Tools that are powerfully elegant in their simplicity, easy to understand and use immediately, without years of study and research.
Kai Cole – Tribe Architect & Executive Producer. Tribe Architecture represents the cross-section of cultural engineering and marketing/PR. Kai was traditionally trained as an Architect and later translated her skills to become a Celebrity Publicist at a prominent firm in NYC. Currently, Kai has been laser-focused on building sustainable social constructs to spread the message of conscious healing across the globe.