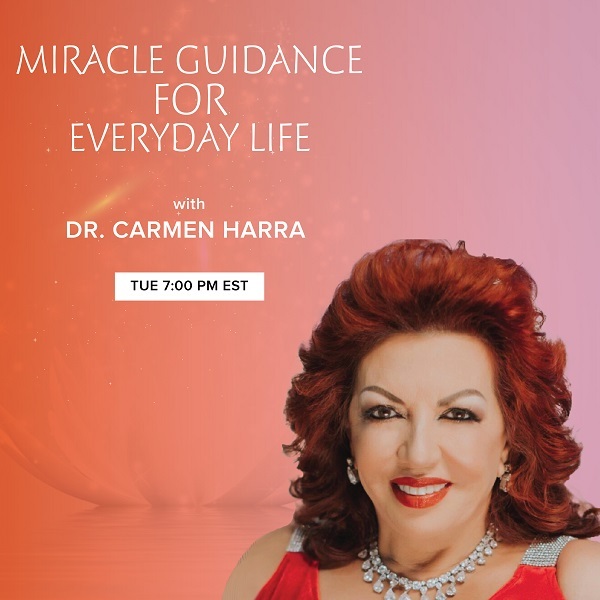 The Empowerment Hour
Aired Tuesday, May 26, 2020 at 4:00 PM PST / 7:00 PM EST
This week on Miracle Guidance for Everyday Life, Dr. Harra empowers you towards your best life.
You are stronger than you know. You are ever-powerful and all-knowing. But sometimes, you need a little bit of guidance and reassurance. That's why this week's show is dedicated to restoring your potential from the inside out and rebuilding confidence in your incredible abilities. Learn how to break through your obstacles and gear up for challenges to come, all while staying true to your greater purpose. Dr. Harra will teach you daily rituals to reawaken your life force and exercises to redouble your strength. Dial in to talk to her and get the answers to your life questions.
Tune in to Miracle Guidance for Everyday Life Tuesday at 7pm ET and regain your inner force.
Visit the Miracle Guidance for Everyday Life show page https://omtimes.com/iom/shows/miracle-guidance-for-everyday-life/
Connect with Carmen Harra at http://carmenharra.com/
#TheEmpowermentHour #MiracleGuidance #CarmenHarra #Spirit