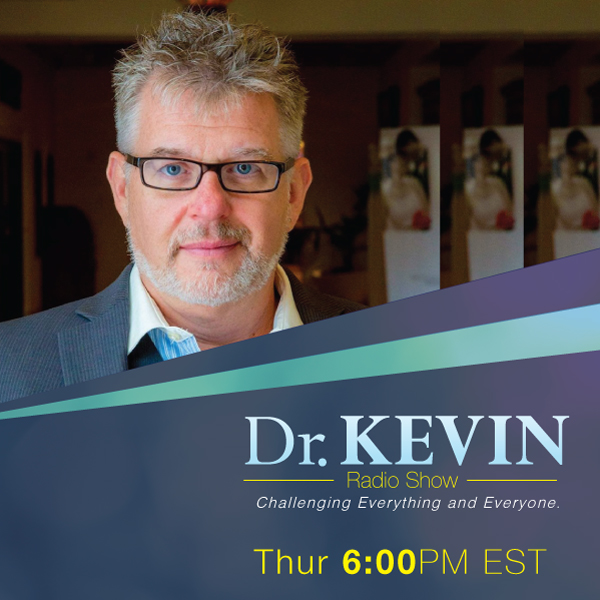 Aired Thursday, 17 January 2019, 6:00 PM ET
The Dr. Kevin Show – Robert D. Steffen
Join Dr Kevin and Actor, director and Sensi: Robert D. Steffen
Have your questions ready and call in at 6 PM EST 202-570-7057.
Accomplished Film, Stage, Television Actor, Author and Voice Over Talent Robert D. Steffen has appeared in over a dozen films, 22 Plays including the World Premier of Timothy Masons' The Factotum as Michael Rockefeller, Damian Wrights' The Quadroon Ball at La Mama ETC., Joe Papps' Public Theatre production of OTHELLO alongside Liev Schreiber and Keith David and opposite Bradley Cooper in the NY Fringe Festivals' premier of Doughboy by Heather MacDonald. He has portrayed Trofimov in the Cherry Orchard, Parolles in Shakespeares' Alls Well That Ends Well, as well as bits in Spike Lees' Bamboozled, Tim Robbins' Cradle Will Rock, Tim Burtons' Ed Wood, Analyze That, Some Fish Can Fly, starring Opposite David Johansen (Buster Poindexter) in Suicide Doors, as Christian Slaters' Stand-in on Rites of Passage, and starring roles in 3 Feature films by Nicholas Tolkien (great grandson to J.R.R.) including Masquerade, Anacapa, Terezin. Additional Independent Film credits in starring roles include Under Surveillance, The Pugilist. Television credits include bits in Grays Anatomy, JJ Abrams' Undercovers, Beverly Hills 90210. Industrial lead roles include Boston Medicals' instructional dvd on Colonoscopy procedures: What you can expect as Dr. Robert, Real Estate commercial for Sothebys Montecito, CA., Chumash Casino and the Granada Theatre. Voice overs include : Citizen Soldier film trailer, Swatch and a commercial for WinePicks cel. app.
Robert is currently represented by Universal Talent Management Timothy Beal in Burbank, CA. His training began in a grade school stage production as Santa Claus due perhaps to his distended liver condition known as Glycogen Storage Disease type 6 and also perhaps to his uncanny ability to make people of all ages, shapes and sizes burst into laughter. Additional training has included South Coast Repertory Acting for the Camera with Karen Hensel, Old Globe Theatre San Diego Acting for the Stage with David Grant Wright, American Academy of Dramatic Arts, NYC. '97 Meisner technique & scene study with Janis Powell. Actors Studio NYC internship and actors workshops '99, The Michael Chekhov School of Acting with Joanna Merlin, Chekhov Technique with Stanley Harrison (YALE school of Drama), HB Studios with Jim Boerlin and auditioned for Uta Hagen as well as dozens of on camera classes and workshops.
In addition to the above credits, Robert has also written the New York Film Festival Official Selection My Blue Van, Protons to Picasso, and directed several music videos. He lives in various bohemian hideaways between Sedona and San Francisco. His free time is devoted to rescue animals, family, serving children in hospitals with funny songs and puppetry, writing and performing original music, touring in Stone Temple Riots (stp tribute founder) and as a Professional Sensei in the Shaolin and American Kempo/Kenpo lineages from GM Larry Tatum as well as an active student of Guro Dan Inosanto training Kali in Marina Del Rey. He is the Founder and director of Body & Soul Martial Arts Institute in Southern California as well as a nominee into the Masters Hall of Fame 2013 for Humanitarian Service Through the Martial Arts.
Facebook Page: https://www.facebook.com/actorrob17/