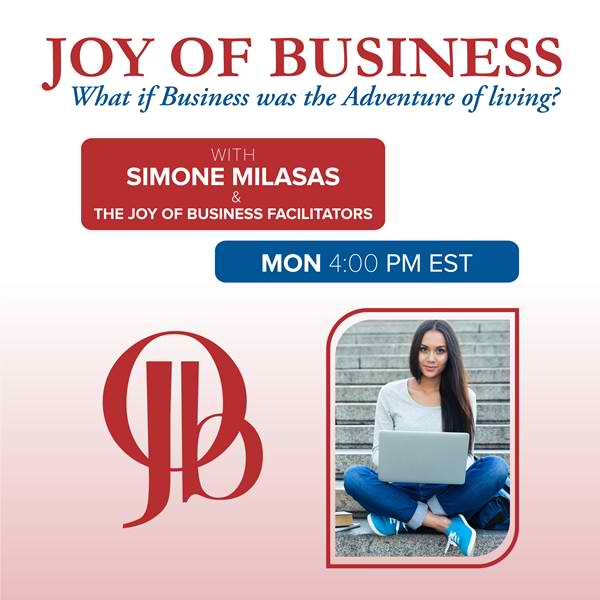 Aired Monday, 23 October 2017, 4:00 PM ET
The Courage To Be Wealthy
It takes courage to be different. To stand out from the crowd. To choose what no one else is choosing.
Especially when it comes to money.
Are you willing to receive more and have more money than anyone you know? What change would you create in the world with the resources to do it? Join Joy of Business Facilitator Emily Russell as she talks with Right Riches for You Facilitator Julia Sotas about the courage to be wealthy.
Guest Bios:
Emily Evans Russell is an Access Consciousness® and Joy of Business Certified Facilitator, Yoga Teacher, Social Media Maven, Speaker, Mama of 2 little girls, and Lover of Having Fun. She integrates over 15 years experience studying, teaching, and working with people and their bodies to create more ease and possibilities in their lives. Always up for learning something new, Emily expanded her capacities to creating social media, marketing, and communications for the global companies, Access Consciousness® and Joy of Business™. Emily has her Master's Degree in Teaching and brings a unique perspective and sense of adventure to all of her endeavors. Her writing has been featured on HolisticFashionista.com, AccessStoriesofChange.com, AccessConsciousness.com, and JoyofBusiness.com.
You can learn more about Emily by visiting her website.
Julia Sotas was born and raised in Manitoba. She has always been interested in self-improvement, and – in fact – attended her first course at the tender age of 13. She has a degree in Sociology from the University of Winnipeg and now lives in South Carolina with her husband and three step kids where she works as an Access Consciousness facilitator, a job she's been doing for the last five years. She's seen personally how to change money mindsets and go on to earn more than you could ever imagine, and loves teaching Right Riches for You Classes so others can do the same.
You can learn more about Julia by visiting her website.