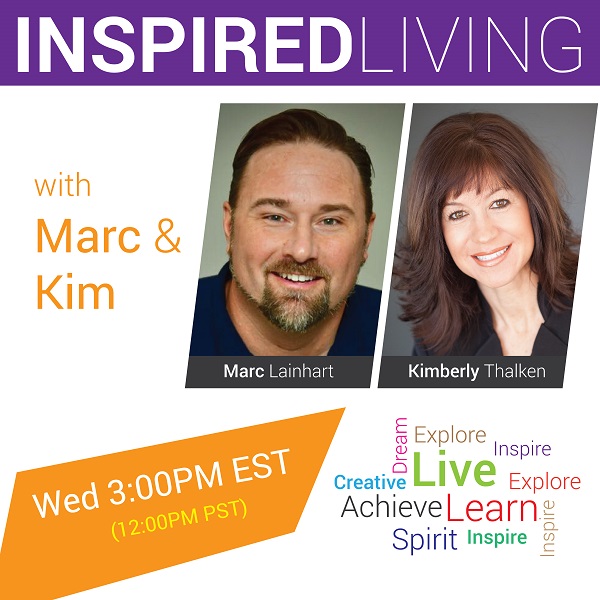 The Awakened Man – Part I with Marc Lainhart
Aired Wednesday, 10 July 2019, 3:00 PM ET
INSPIRED LIVING – LIVE INTERNET RADIO:
Link to show: https://lnkd.in/eBpHBiR
12PM PST / 1PM MT / 2PM CST / 3pm EST
Phone lines will be open in the second half of this show for FREE readings with Marc
*Please ask questions related to the topic of the show only*
OM TIMES RADIO: 1-202-570-7057
SHOW TOPIC:
The awakening man moves from the inside out. The awakening man seeks wholeness, inner expansion, and wisdom as his "prospects" and develops his inner geography. The awakening man does not adapt the inner personality to meet the needs and wants of the crowd while continually and courageously working on his emotional process. The awakening man is not externally derived, he is strong yet flexible like bamboo moving through life with passion, purpose and plans to discover his higher self and his authentically sourced self. The awakening man seeks congruity and balance between his inner life of thoughts and manifestations while realizing and accepting his outer reality while not being satisfied with a divided way of being. The awakening man seeks a sacred balance between healthy masculine and healthy feminine and does not compare himself to others. The awakening man stands in his own center, respectful of others but not defined or acclimatized by others and leads a purpose-full existence. The awakening man has heard the call to a deeper life not satisfied with status quo and has begun to "Spiritually Prospect for his own Spiritual Gold… LET'S GO PROSPECTING!"
ABOUT MARC LAINHART:
Based in Seattle, Washington, Marc Lainhart is an award-winning, internationally respected and British trained Spiritual Psychic-Medium. He is a dedicated Metaphysical Teacher, Holistic Healer, Inspirational Thought Leader, Certified Healthcare Provider, Writer, and Radio Show Host who is passionate to serve, heal, guide, teach, transform, and inspire others to connect with spirit and self in the wonderful world that surrounds us! With his own Near Death Experience (NDE) and several personal tragedies, he has spent the last several years deciphering and demystifying the sensational subject matter of death and dying and now strives to help others from around the world tap into and flex their own intuitive muscles and abilities.
Connect with Marc: MarcLainhart.com