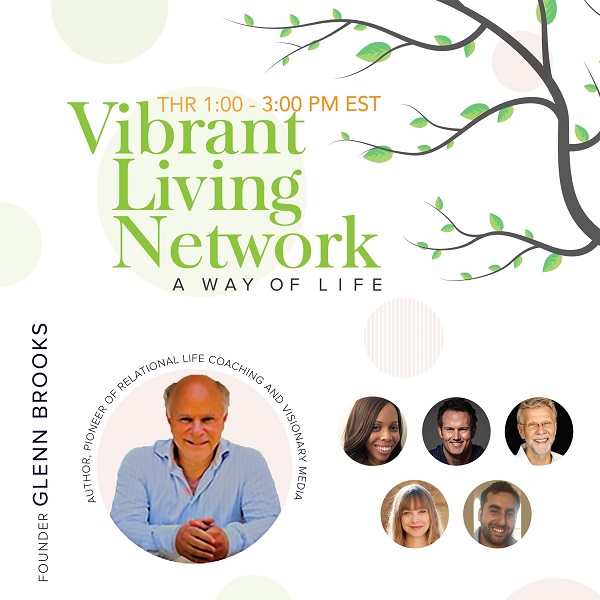 Aired Thursday, 24 May 2018, 1:00 – 3:00 PM EST
The Art of Vibrancy
On this week's show, we talk about how the Art of Vibrancy is at the core of our relational power. How do we wield this emerging form of expression and unleash it's currency to the world? There is a subtlety in its recognition that we will discuss, which the masters of our time have attempted to unveil. Let's summon forth the balancing forces of this art so we can all put it into play.
CONTRIBUTORS:
Glenn Brooks, Host.
Miranda Green, Harmonious Health and Life Coach
Kai Cole, www.OurDailyMagic.com & www.TribeArchitects.weebly.com 
Ariel Baradarian, Homeopath, naturalholistichomeopathic.com
Miranda Green is a Meditation Enthusiast, Holistic Nutrition Advocate and is a Inherent Health and Life Coach in the making. Her devotion in seeking mind-body balance is driven by her innate calling to serve humanity, reminding others of their own profound ability in acquiring emotional well-being and inescapable freedom in their lives. She is pulled by the confusion and pain in others and feels it is her duty in guiding them into their own inner peace and strength. Through her own trial and error and the givens of the human experience, she sees the unseen, and use this sight to bring harmony within.
Kai Cole -Tribe Architect & Executive Producer. Tribe Architecture represents the cross-section of cultural engineering and marketing/PR. Kai was traditionally trained as an Architect and later translated her skills to become a Celebrity Publicist at a prominent firm in NYC. Currently, Kai has been laser-focused on building sustainable social constructs to spread the message of conscious healing across the globe including the launch of www.ourdailymagic.com.
Ariel Baradarian is a holistic certified homeopathic practitioner, blogger, the chief editor of naturalholistichomeopathic.com and Producer of Unscripted Power Summits and Unscripted Power Speakers.