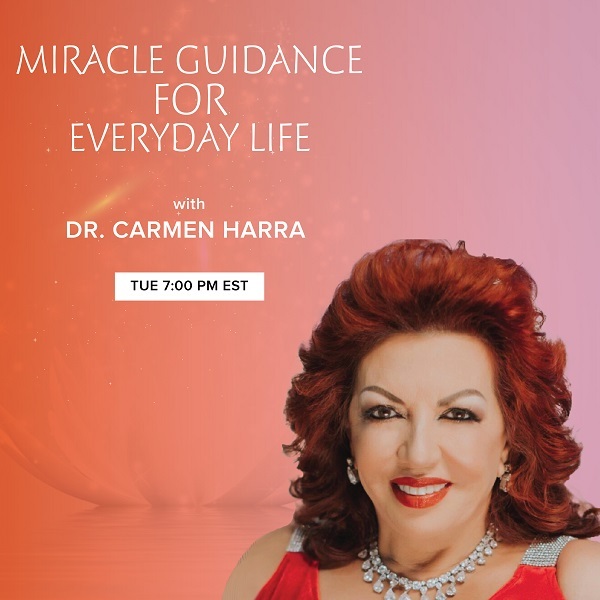 The 7 Pillars of a Healthy Life
Aired Tuesday, September 7, 2021 at 4:00 PM PST / 7:00 PM EST
This week on Miracle Guidance for Everyday Life, Dr. Harra will teach you the seven pillars of a healthy life.
Good health is the greatest gift we can have; without it, we can't enjoy life. Our bodies are incredibly intelligent machines that know how to fight disease and get back in balance. But we must help them become as strong as possible. This is difficult to do in a world that overwhelms our immune systems with all things artificial. Despite this, you can regain health with knowledge and the right actions. Then, the power becomes yours to prevent and reverse illnesses like diabetes, cancer, heart disease, autoimmune disorders, and more.
Learn principles you can live by day-to-day to create total wellbeing. Dr. Harra will share her own secrets to wellness and teach you how to give your body what it needs to return to equilibrium. Call in with all health and life questions.
Visit the Miracle Guidance for Everyday Life show page https://omtimes.com/iom/shows/miracle-guidance-for-everyday-life/
Connect with Carmen Harra at http://carmenharra.com/
#HealthyLife #MiracleGuidance #CarmenHarra