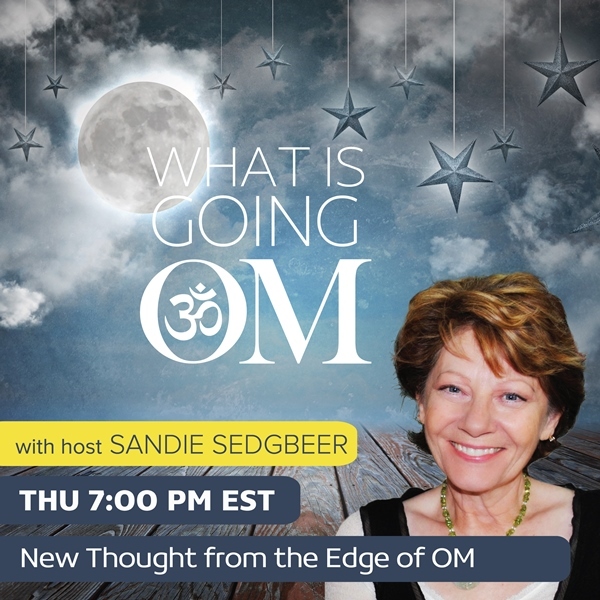 The 7 Human Blessings of Experience – Secret Passageways to Personal Empowerment with SIMRAN
Livestreaming Thursday, 5 May 2022 at 7:00 AM PST/10:00 AM EST on OMTimes Magazine Facebook, OMTimes Radio & TV Facebook, or OMTimesTV Youtube
Aired Thursday, 5 May 2022 at 4:00 PM PST / 7:00 PM EST on OMTimes Radio
A Life Manual on the Human Multidimensional Experience of Light, Shadow and Duality in Times of Turbulence For Greater Peace and Presence.
There are moments when the human journey can feel like an uphill climb with both ordinary and extraordinary circumstances. Hidden in plain sight are a unique and unconventional set of blessings available to all of us to help navigate this thing we call life. In this first of three books in the SELF Realization series by award-winning author SIMRAN, she shares how the blessings of Life, Challenge, Conflict, Chaos, Obstacles, Darkness, and Death serve as secret passageways to personal empowerment, spiritual growth, and your highest potential.
In the first of a trilogy of interviews to be conducted this year – one for each book – SIMRAN Join Sandie this week to discuss the ways that engaging intimately with these seven blessed encounters invites mastery and awakens inherent gifts, while creating the states of fulfillment, empowerment, and connection we all long for. She also shares how we all are part of a magnificent process of accounting that brings about balance while leading us directly into our destiny.
SIMRAN is s globally recognized speaker and catalyst for love, compassion and humanity. Publisher of 11:11 Magazine, Host of 11:11 Talk Radio and Guide for 11:11 InnerViews TV, she is an artist, poet and soulful mentor. SIMRAN is the author of multiple award-winning books and is releasing the self-realization trilogy of LIVING – The 7 Human Blessings Experience, BEING – The 7 Illusions That Derail Personal Power Purpose and Peace, and KNOWING – The 7 Human Expressions of Grace in 2022. SIMRAN resides in Charleston SC.
Connect with SIMRAN at https://iamsimran.com/
#SIMRAN #SandieSedgbeer #WhatIsGoingOM
Visit the What Is Going OM show page https://omtimes.com/iom/shows/what-is-going-om
Connect with Sandie Sedgbeer at https://www.sedgbeer.com
Subscribe to our Newsletter https://omtimes.com/subscribe-omtimes-magazine/
Connect with OMTimes on Facebook https://www.facebook.com/Omtimes.Magazine/ and OMTimes Radio https://www.facebook.com/ConsciousRadiowebtv.OMTimes/
Twitter: https://twitter.com/OmTimes/
Instagram: https://www.instagram.com/omtimes/
Linkedin: https://www.linkedin.com/company/2798417/
Pinterest: https://www.pinterest.com/omtimes/