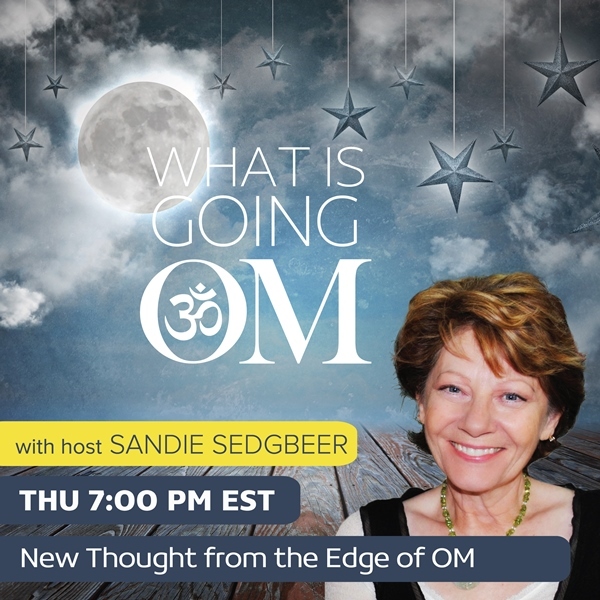 Synchronize Your Energies – October 2019
Aired Thursday, October 31, 2019 at 4:00 PM PST / 7:00 PM EST
When your life and work revolve around tapping in to the unseen realms to support others in understanding their lives and experiences from an expanded perspective, what do you do in your down time? How do you stabilize YOUR energies? Where do you find the support YOU need? With whom do you share your rawest and most honest thoughts, feelings, and experiences wrought by the rapid evolutionary shifts in consciousness that are upgrading us all? When it comes to decompressing and stabilizing their energies, Sandie Sedgbeer, Lee Harris, and Suzy Miller's regular off-the-record, no-holds-barred 3-way conversations have always been a useful way of gathering up the stand-out pieces of the month and extracting the juice from their personal observations, lessons and insights so they can navigate the month ahead with insight, equanimity, and purpose. Now they're inviting you to join them too. But be warned, just like eavesdropping on a regular kick-off-your-shoes gathering between three good friends, the conversation's completely unscripted, totally raw, and authentic, so, chances are you may hear some personal confidences you might never have expected to hear… But there's wisdom in that too. And you'll also get to benefit from a unique and powerful Synchronize Your Energies session with Suzy that's designed to set you up to thrive, not just survive, these tumultuous times. Join us on the Last Thursday of every month, 7-8pm ET/4-5pm PT.
SANDIE SEDGBEER is a professional journalist who cut her teeth in the ultra-competitive world of British newspapers and magazines. A veteran Talk TV/Radio broadcaster, author, and media consultant, and host of OMTimes' Magazine's weekly flagship radio show, Sandie has interviewed some of the world's leading thinkers, scientists, authors, educators, and spiritual teachers.
LEE HARRIS is an energy teacher, intuitive, channeler, artist, and musician. He began as a part-time healer in 2004, doing intuitive readings out of his home in England. His work currently reaches hundreds of thousands around the planet, through his videos, audio recordings, writings, workshops, and online events.
Now based in California, Lee manages an international team of creatives in his self-growth company Lee Harris Energy; a worldwide multi-media and event production house. Lee and his team are passionate about grounding creative spirituality into these challenging times. As a transformation guide and teacher for others, he is determined to see people experience impactful and abundant lives while supporting each other through community. https://www.leeharrisenergy.com/
A visionary speaker, author, telepathic communicator, and multidimensional seer, SUZY MILLER is the founder of the groundbreaking Awesomism Practitioner Process and The Journey Back to Love Series. While exploring the field of leading-edge consciousness, she has personally undertaken intense physical, emotional, mental, and spiritual inquiries which have grounded her work in a practical, accessible way.
Suzy has collaborated with professionals in a variety of fields from psychology, social work, mainstream education and medicine to leading-edge scientists, metaphysicians, healers and new thought leaders. She collaborated twice with Dr. William Tiller, Professor Emeritus Stanford University and featured physicist in the movie "What the Bleep Do We Know?" spearheading both The Autism Intention Healing Experiment as well as an experiment for the elevation of collective human consciousness. www.suzymiller.com