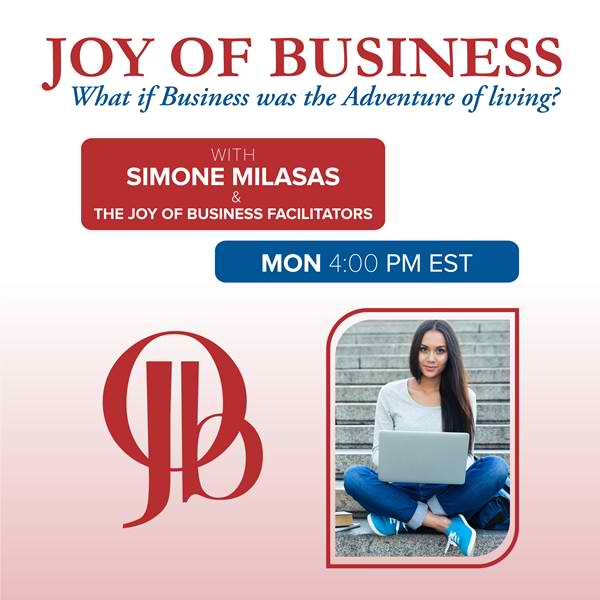 Aired Monday, 1 January 2018, 4:00 PM ET
Start The Year Creating Wealth
Listen in to this Special New Years Episode with Rebecca Hulse, Creative Producer of Joy of Business and her mom Margie Hulse, a Right Riches for You Facilitator as they share their favorite tools and stories of creating wealth and having fun doing it.
Guest Bios:
Rebecca Hulse is an author, speaker, Joy of Business Certified Facilitator and possibility-maker.
She is an Access Consciousness® Certified Facilitator, event organiser and consultant, who revels in shaking up the realities and limiting paradigms of her clients.
Having completed her first "bucket list" by age 20, Rebecca is the personification of her motto "Impossible is Temporary".
Rebecca is the author of three books and regularly speaks to a global audience on business, consciousness, bodies, being and sex. At 24 years of age, she is a go-getting, jet-setting millennial.
She has experienced firsthand the power of opportunity and strives to constantly push the boundaries of what she is capable of, both personally and professionally.
Her writing has been featured in MindBodyGreen, NotSalmon, Wild Sister, My Yoga Online, Elephant Journal, Girlfriendology, Classy Career Girl, TeraWarner.com, OM Times, and AccessConsiousness.com just to name a few.
You can explore possibilities with Rebecca casually on Facebook, in a private session any time via skype or in person wherever she is, through her online programs, classes and recordings available at rebeccahulse.com and in her Joy of Business classes.
Margie Hulse, business strategist, creator, coach, and facilitator, knows we are capable of anything we apply ourselves to! Margie boasts over 20 years of experience in helping others level-up their lives! Fueled by her desire to help others, she learned the ins and outs of investing, company creation, marketing, and superior business practice. She is on a mission to motivate, empower and uplift. Though she takes her work seriously, Margie is quick to laugh and looks for humour in the smallest things.