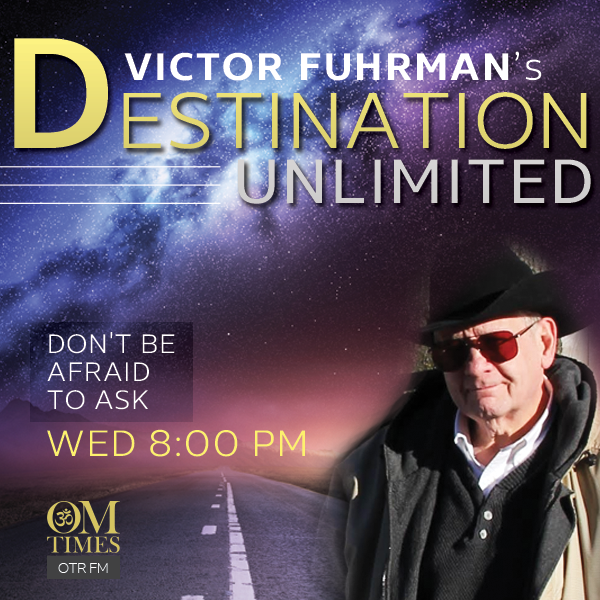 Stacie Overman – Angel Kisses: No More Cancer — An Emotional Journey of Love, Loss, Courage and Hope
Aired Wednesday, January 15, 2020 at 5:00 PM PST / 8:00 PM EST
In January of 1998, I lost my partner Judi after a courageous three year odyssey with cancer. Our relationship was life changing and affirming, with lessons on healing, personal and spiritual growth and a deeper understanding of why people are brought together for these lessons. That relationship opened the way to wonderful and beautiful things that I would come to share with others in the ensuing years. It also brought the synchronicity of meeting other people who shared common experience and how it changed their lives.
A few years ago, I had the synchronistic blessing of meeting Stacie and Larry Overman through a podcast I co-hosted and produced. They became wonderful friends but I did not know their story until Stacie reached out to me last year and asked if I would read and review her new book. When I finished the book, there were tears in my eyes and warmth in my heart; this was the recognition of someone who traveled a path similar to mine and also emerged with new insights and a deeper connection to spirit and the angelic realm.
Stacie Overman worked in the corporate world for many years. She used her God given supernatural gifts of knowledge and discernment to help inspire and motivate her clients. She never understood the profundity of these gifts until a few years after her near death experience while battling cancer and the loss of her soulmate to cancer. It started coming together after she appeared on two seasons of SyFy's hit TV show, "Ghost Mine". This is when she began to meet other people like her that helped to explain what she was experiencing was real and she wasn't crazy. She now coaches beautiful souls to heal from trauma, fear and anxiety so they can understand divine messages and align with their soul's purpose. It allows them to live a life full of peace, love, joy and experience more miracles here on earth. Her website is https://www.stacieoverman.com/ and she joins me this week to discuss her deeply personal and life affirming book, Angel Kisses: No More Cancer — An Emotional Journey of Love, Loss, Courage and Hope.
Visit the Destination Unlimited show page https://omtimes.com/iom/shows/destination-unlimited/
Connect with Victor Fuhrman at http://victorthevoice.com/
#StacieOverman #AngelKisses #VictorFuhrman #DestinationUnlimited