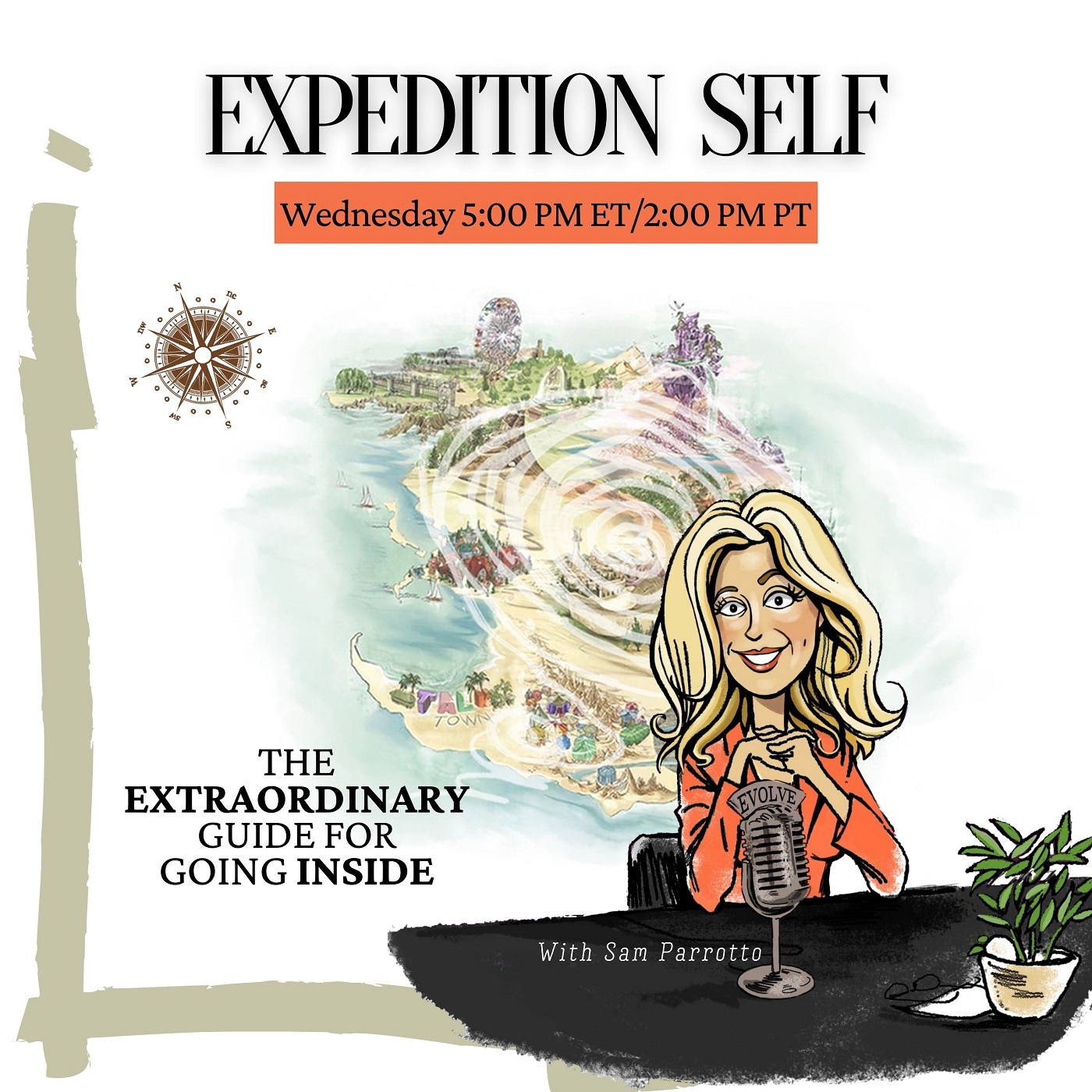 Set Up Your Personal Mastery Program for Optimal Results
Air Date: Wednesday, 20 April 2022 at 5:00 PM ET/2:00 PM PT
Are you wanting to get more out of your self development practices?
Do you wonder how to first, find the right person and then, customize the program to truly aid you in your growth work?
This week on Expedition Self, we're going to be talking about how to 'Set Up your Personal Mastery Program for Optimal Results'.
As someone who is always seeking the best opportunity to tap into the next layer of YOU, you've also probably noticed there are thousands of possible choices and limited time, attention, and money to say 'yes' to all of them. Beyond that, it's likely you have or will grapple with how to choose the coach, therapist, or guide to work with who is right for you at the right time.
Sam will bring her extensive background with 'all things growth' to provide insight about the many types of experiences and facilitators you can actively seek, the reasons you might choose one over the other, and ways to streamline your own growth process to better integrate ALL that you participate in and have learned.
You'll discover the most effective steps for establishing your 'growth person' relationship, what structure best suits your style of growth, and how to connect where you are 'right now' with the best modality for breaking through to the next Self layer.
Over the past year, over 1500 people have participated in an assessment called, 'What kind of growth type are you?' and Sam will be sharing constructive insights from this valuable feedback.
It'll be a helpful, validating hour of practical guidance and insightful surprises.
Sam invites you to CALL IN and CHAT LIVE about 'Set Up your Personal Mastery Program for Optimal Results' to further the conversation. Ask questions. Share experiences. This could be the hour that moves you one step further on your growth and development journey.
Go to samparrotto.com to follow along and new show updates each week.
You won't want to miss being an 'ON AIR' participant of Expedition Self. Sam will provide real insight, understanding and offer an opportunity to connect a 'NEW way of thinking' to 'YOUR way of thinking'.
Each week Sam discusses a different and highly accessible aspect of life helping you to build a stronger, deeper relationship with the inner Self so you can become more and more WHOLE.
Visit the Expedition Self Show Page https://omtimes.com/iom/shows/expedition-self/
Connect with Sam Parrotto on her website at https://www.expeditionself.com/
#PersonalMasteryProgram #SamParrotto #ExpeditionSelf #Creativity
Subscribe to our Newsletter https://omtimes.com/subscribe-omtimes-magazine/
Connect with OMTimes on Facebook https://www.facebook.com/Omtimes.Magazine/ and OMTimes Radio https://www.facebook.com/ConsciousRadiowebtv.OMTimes/
Twitter: https://twitter.com/OmTimes/
Instagram: https://www.instagram.com/omtimes/
Linkedin: https://www.linkedin.com/company/2798417/
Pinterest: https://www.pinterest.com/omtimes/