Episodes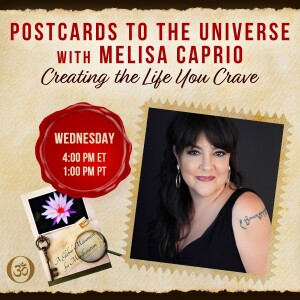 Wednesday Oct 25, 2023
Wednesday Oct 25, 2023
Air Date - 25 October 2023
Sarah Balmer, aka Sarah Belle is a mission-coded being and an ambassador of divine lovelight on this planet here to anchor higher frequencies and assist humanity in its evolution to unity consciousness. As an ascension mentor, crystal energy healer, creative and spiritual entrepreneur, Sarah helps women reclaim their inner light and return to wholeness by guiding them in raising their vibration, embodying energetic sovereignty, activating deep remembering, and empowering their authentic expression.
She is the founder of Anchor the Light Academy and Anchor the Light Society. Through these foundational offerings along with her 1 on 1 coaching, intuitively designed jewelry, and high-vibe crystals, she imparts a deeper understanding of your energy field, helps to reprogram unconscious patterns, and empowers you to align with your truth and step into your multi-dimensional nature to liberate your spirit and live with more meaning, joy, authenticity and freedom.
Learn more and connect with her on Instagram @sarahbellestyle and Join her soulful Anchor the Light community on Facebook.
For more, visit: https://www.sarahbellestyle.com/
#SarahBalmer #PostcardsToTheUniverse #MelisaCaprio
Visit the Show Page at https://omtimes.com/iom/shows/postcards-to-the-universe
Connect with Melisa Caprio at https://www.postcardstotheuniverse.com/
Subscribe to our Newsletter https://omtimes.com/subscribe-omtimes-magazine/
Connect with OMTimes on Facebook https://www.facebook.com/Omtimes.Magazine/ and OMTimes Radio https://www.facebook.com/ConsciousRadiowebtv.OMTimes/
Twitter: https://twitter.com/OmTimes/
Instagram: https://www.instagram.com/omtimes/
Linkedin: https://www.linkedin.com/company/2798417/
Pinterest: https://www.pinterest.com/omtimes/