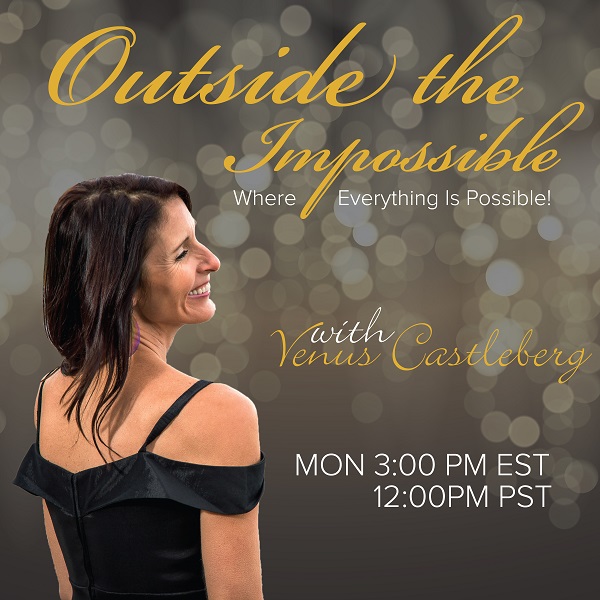 Sarah Andros – Magic of Bodies
Aired Monday, 11 March 2019, 3:00 PM EST / 12:00 PM PST
Do you have magic in your body just waiting to be acknowledged? Would you like to really dive into what the magic of the body is? What if it could be really easy? Join Venus Castleberg and special guest, Sarah Andros as they discuss the Magic of Bodies and exploring what else is possible for Every body.
Born in the UK, Sarah grew up in Perth, Western Australia. From a young child she had a carefree nature and deep desire to know more about life. This eventually led her to study Psychology, in the hope of understanding the 'meaning of life' more.
Disillusioned after university however, she chose to travel the world solo, which satisfied her curiosity more than her degree. After 18 months she returned 'home' primarily from physical sickness, which led her into a deeper dive of self discovery. This led her to study a variety of natural health modalities, to discover the amazing healing capacities of the body, and later find the incredible world of Access Consciousness.
What if this whole time you knew of the capacities in your own body but did not know how to unlock them? Have you always wondered or known there is something more possible with your body?
On March 11th, explore the Magic with Bodies with Venus Castleberg and Sarah Andros on Outside the Impossible. Hear Sarah's story, learn about some life changing body processes, and more at 12 p.m. PST / 3 p.m. EST on March 11th, 2019 on OmTimes Radio.
Would you like to have more ease and joy in your body? To Connect with Sarah Andros or find out more about her please go to www.sarahandros.com.