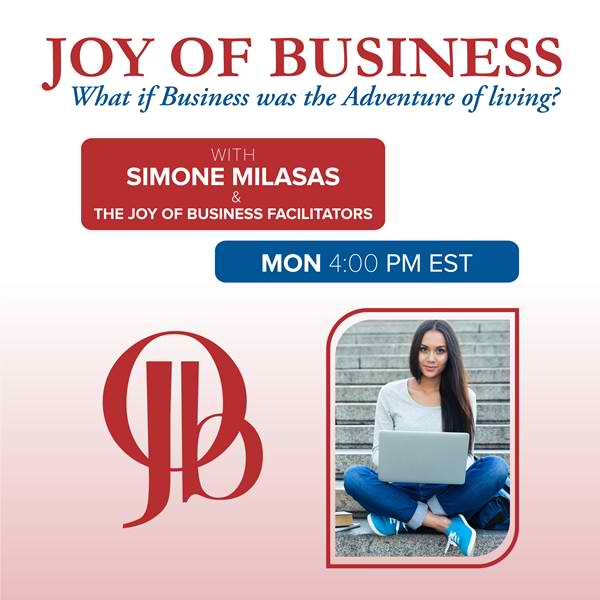 Rachael O'Brien and Betsy McLoughlin – Business Beyond Your Past
Aired Monday, October 14, 2019 at 1:00 PM PST / 4:00 PM EST
Most of us have grown up with beliefs that business is difficult & hard, what if that is not true?
Welcome to Joy of Business – The business of the future, where you get to do what you love and actually make money. Grow your talents & learn more every day. Are you ready to create the life you have always dreamed of. Bye-bye past hello your future with Rachael O'Brien and Betsy McLaughlin.
Host Bios
Rachael O'Brien, CFMW, is a Transformational Life Coach, Certified Facilitator of Access Consciousness and a Joy Of Business Facilitator.
She travels the world, facilitating workshops, that empower people to choose and create ease in all aspects of their lives. She is inspired to create a world that nurtures talent, makes the impossible possible and empowers people to create money doing what they love.
Betsy McLoughlin is a business and wealth mentor, author, and life coach, with a flair for playful possibility and a habit of singing in her sleep.
Betsy's extensive background includes success as a store owner, Realtor, corporate manager, and administrator. She draws upon this experience to empower others in their lives and businesses as a certified Joy of Business® facilitator and Being You facilitator.
As the co-author of nine books and host of the Imperfect Brilliance radio show on OM Times radio, Betsy is committed to breaking down the walls of impossibility and enabling her clients to explore a more creative, innovative and expansive view of life and business.