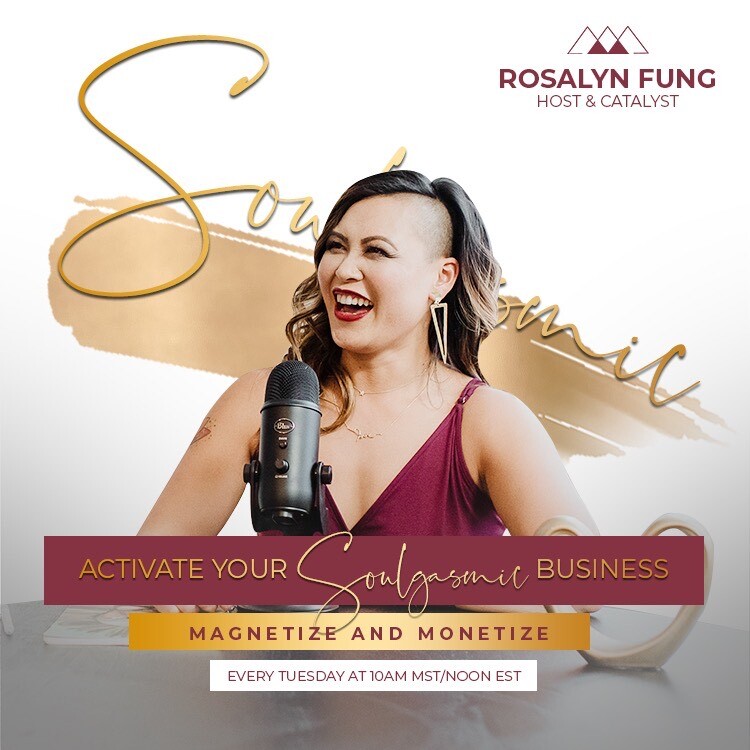 Pleasure In The Bedroom and Bank Volume 2
Air Date: Tuesday, 25 August 2020 at 12:00 PM ET/9:00 AM PT
Entrepreneurship can be a tough journey, and one of the aspects I see that often sabotage or hold back on business success is a rocky spousal relationship.
When you are energetically taken out from challenges in your relationship dynamics- it can negatively impact your ability to have energy to propel yourself and your business forward.
I invite my husband, Dan, whom I call sexy silver fox, an entrepreneur himself, on how we elevate our relationship through the power of effective communication and the sexy, unconventional, fun ways we keep our romance hot and trust me- you won't want to miss out on the SEXY, CRAZY ADVENTUROUS never talked publicly about stories we are going to share! It will likely leave your jaw dropped opened.
Here's the thing- creating orgasmic energy in your life is the root of juicy, creative flow & money flow in your business.
I bring in my former couples & family psychologist background to show you how to create empowerment, and next level high vibrations in your relationship which creates ripple effects in your business!
Connect with Rosalyn:
Let's stay Connected! I would love to hear your thoughts of this episode!
Facebook Business Page: Rosalyn Fung Coaching: Bold Sexy Warrior https://www.facebook.com/boldsexywarriors/
Instagram: @boldsexywarrior
Free Facebook Group: Magnetize & Monetize for Coaches, Healers & Entrepreneurs https://www.facebook.com/groups/soulgasmicwarriors/
Free Client Attractor Checklist: http://funboldsexy.com/clientattractor
Visit the Activate Your Soulgasmic Business Show Page at https://omtimes.com/iom/shows/activate-your-soulgasmic-business
Connect with Rosalyn Fung on her website http://www.rosalynfung.com
#Money #FinancialPlanner #Soulgasmic #Business #Monetize #PersonalDevelopment