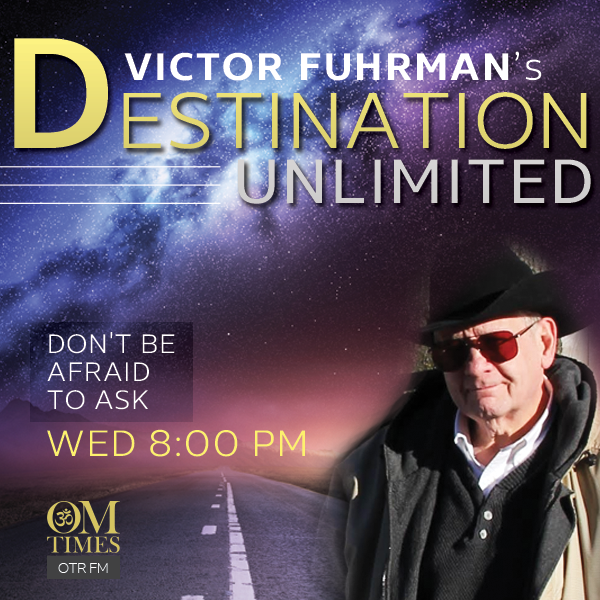 Panache Desai – You Are Enough
Aired Wednesday, February 26, 2020 at 5:00 PM PST / 8:00 PM EST
I've shared before on Destination Unlimited that self-worth was an issue for me growing up. A series of events wired my young mind into believing that my worth was predicated on what I could do for others. I became a "people pleaser" to reinforce this belief, often leaving myself feeling empty and worthless. All of that changed in my mid-thirties when a series of wonderful teachers helped me find my essence, balance and worth.
Many are struggling with the same issues today. Fear, anxiety and hopelessness have tainted the lives of those who have lost touch with the basic joy and peace that is inherent in each and every one of us; that is our birthright. How may we see past the web of illusion that has been spun to block this truth and find our essential selves are perfect and boundless as they are?
My guest this week on Destination Unlimited, Panache Desai, has lived this experience and emerged with a deep and profound understanding of who we truly are. Panache Desai is a visionary thought-leader and life catalyst in the area of human development whose loving, compassionate presence and unique power of insight have transformed countless individuals, organizations, and companies. Panache has appeared with Oprah Winfrey on her Emmy Award winning Super Soul Sunday, and has collaborated alongside Deepak Chopra, steps in for Rev. Michael Bernard Beckwith at the Agape International Spiritual Center, and has worked with Neale Donald Walsch, Joe Dispenza, Brian Weiss, MD, Ram Dass, James Redfield, and other luminaries in the fields of spiritual and personal development. He is the author of his best-selling and widely praised first book, Discovering Your Soul Signature. His website is https://www.panachedesai.com/ and he joins me this week to discuss his just published and revelatory book, You Are Enough: Revealing the Soul to Discover Your Power, Potential and Possibility.
Visit the Destination Unlimited show page https://omtimes.com/iom/shows/destination-unlimited/
Connect with Victor Fuhrman at http://victorthevoice.com/
#PanacheDesai #YouAreEnough #VictorFuhrman #DestinationUnlimited