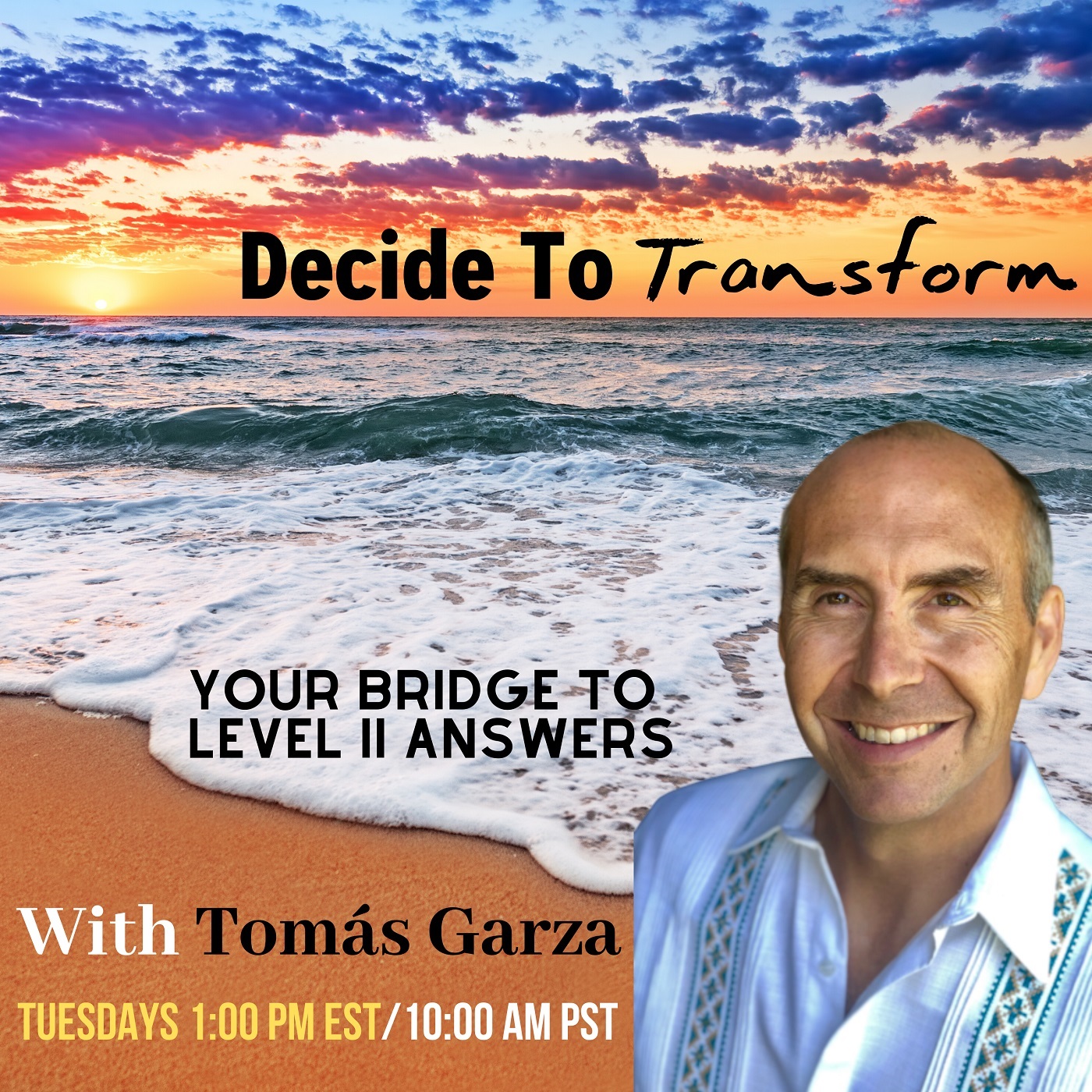 Out of My Head: A Stubborn Person's Road to Spiritual Recovery
Aired Tuesday, April 21, 2020 at 10:00 AM PST / 1:00 PM EST
Have you ever had the feeling that you weren't fully present for your own life? Do you feel that way now? So often we find ourselves feeling stuck or just trudging through each day, just "getting by." So often we get the sense that there is something more out there, a relationship we are meat to have or work we are meant to do.
If you currently find yourself in this place of numbness and frustration, know that you are not alone. All of us have been here at one time or another.
Join me this week on Decide to Transform as I tell my own story of frustration to fulfillment. For years as a young adult I found myself living other people's lives, following other people's expectations and ignoring my own calling. Why did I attend law school and push myself through to graduation? Because I felt it was expected of me. Why did I then choose a related career that sucked my energy almost to the breaking point and plunged me into depression? Because I felt other people expected it of me, and came to consider this life as "the norm."
Through all this time, I was very much in my head. My gut kept telling me to switch directions, and for years I ignored it. This produced nothing less than a spiritual crisis.
On this week's show I will share how I learned to get out of my head, how I learned to listen to my heart and my intuition, how I learned to take several steps back and listen to Divine guidance.
I know you will relate to this personal exposé. I happily share what didn't work for me—and what did—so that you may benefit from my experience.
I was completely out of my head, as people commonly say, but the problem was I was too far in it. I needed to get out of it. When I did, the entire world shifted.
This can happen for you, too.
Visit the Decide to Transform show page https://omtimes.com/iom/shows/decide-to-transform/
Connect with Tomás Garza at https://tomasgarza.com/
#SpiritualRecovery #TomásGarza #DecideToTransform #SelfGrowth