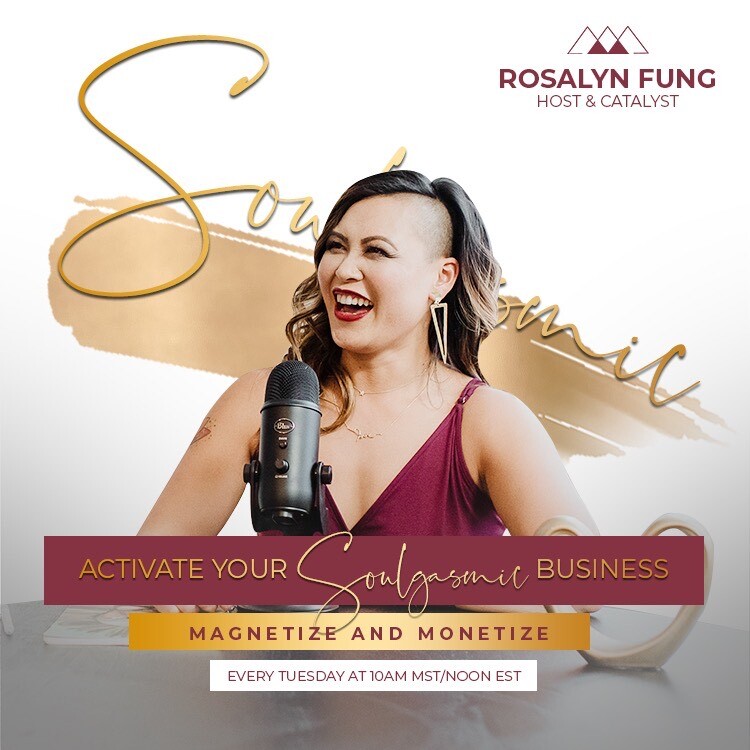 The One Major Concept That Will Truly Ascend Your Business & Life In Every Way
Air Date: Tuesday, 9 June 2020 at 12:00 PM ET/9:00 AM PT
There is ONE MAJOR aspect that is of SOUL IMPORTANCE to having a SOULGASMIC SOLID FOUNDATION for leveling up:
• Your relationship with yourself
• Your relationship with other people personally and professionally,
• Energy management mentally, emotionally, physically and spiritually
• Being a sphere of positive influence
• Your conflict resolution skills
• Dropping the energy of guilt, secrets and resentment
• Cleaning up your finances
• How we show up in the world with a deeper sense of FREEDOM
This concept changed my life and it will change yours too, when you apply it at all levels of accountability.
I'm speaking about PERSONAL ACCOUNTABILITY.
I'm going to share with you how we stay subtle victims to our circumstances, which keeps us self-sabotaging or having the same conflict arise in our relationships both in business and personal life.
These could be blindspots for you, as it was once for me!
Taking Personal Accountability in all levels of my life, helped me truly show up with deep integrity to what I think match with what I say match with what I do.
So this episode is for you if you self-sabotage, you feel scattered, you want to improve your relationships, you want to learn how to deal with conflict without the drama energy, you want to overall feel more joy and peace, and you want to increase your bottom line.
This episode will cover:
The 3 levels of Victim – are you engaging in this?
The 3 levels of Personal Accountability – Where to step into
Understand how to direct your energy for ultimate positive influence and momentum in your business.
This was inspired by my mentors Jay Fiset, who wrote the book "Reframe Your Blame: How to be Personally Accountable".
And Rae-anne Wood-Schatz, who wrote the book "Live an Inspired Life By Using Your Subconscious Mind".
Let's stay Connected!
Facebook Business Page: Rosalyn Fung Coaching: Bold Sexy Warrior: https://www.facebook.com/boldsexywarriors/
Instagram: @boldsexywarrior
Free Client Attractor Checklist: http://funboldsexy.com/clientattractor
Visit the Activate Your Soulgasmic Business Show Page at https://omtimes.com/iom/shows/activate-your-soulgasmic-business
Connect with Rosalyn Fung on her website http://www.rosalynfung.com
#PersonalAccountability #RosalynFung #Soulgasmic #Business #Monetize #PersonalDevelopment