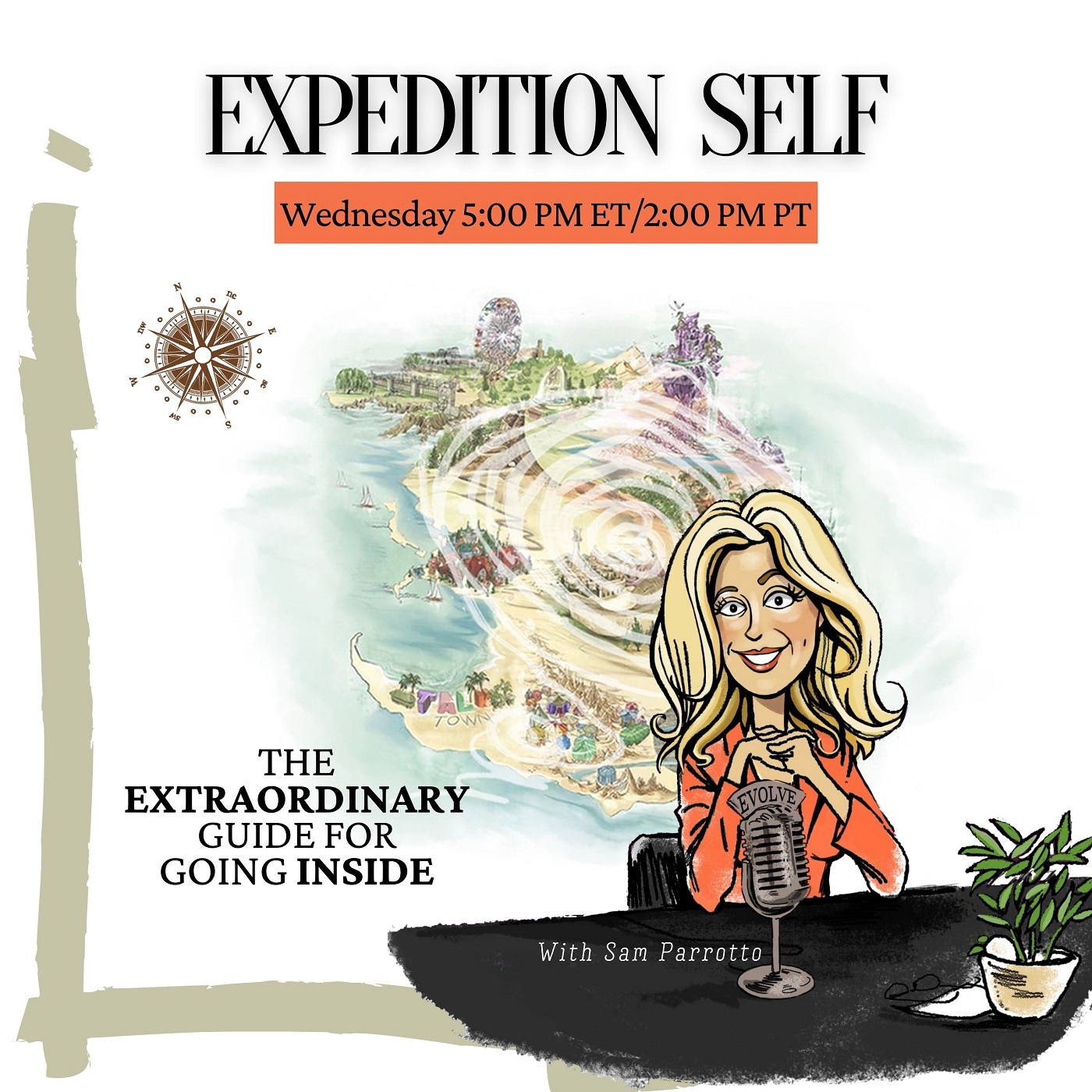 Motley Hodgepodge of Growth Stuff
Air Date: Wednesday, 11 May 2022 at 5:00 PM ET/2:00 PM PT
This week on Expedition Self, we're rolling with a 'Motley Hodgepodge of Growth Stuff' – you'll experience a delightful, smorgasbord filled with random 'in the belly' insights, an unexpected mishmash of emotion-filled reflections on living, and a ragout of self development tips and hacks.
Sometimes we just need to stop, pause, and reflect on the NOW. No expectations. No pressure to learn. Just pure exploration.
How's it going in your relationships?
What's happening in the world right now and how can you stay grounded? How are world events impacting your day-to-day capacity to show up and work inside of your SELF?
What causes you to lose your sense of well being? In this week's show, Sam will chat about anything that pops up in her psyche related to love, life, work, humanity, integrity, and your evolution in the hopes that you are needing this 'regroup' conversation, too.
What's truly happening for you, how are you processing it all, what thoughts serve you most at this time? How can you revisit and put the fundamentals to better use?
It'll be an hour of unanticipated 'real' life conversation laced with a smattering of growth ideas, inspirations, chuckles, and maybe even some tears.
Sam invites you to CALL IN and CHAT LIVE about the 'Motley Hodgepodge of Growth Stuff' to further the conversation. Ask questions. Share experiences. This could be the hour that moves you one step further on your growth and development journey.
Go to samparrotto.com to follow along and new show updates each week.
You won't want to miss being an 'ON AIR' participant of Expedition Self. Sam will provide real insight, understanding and offer an opportunity to connect a 'NEW way of thinking' to 'YOUR way of thinking'.
Each week Sam discusses a different and highly accessible aspect of life helping you to build a stronger, deeper relationship with the inner Self so you can become more and more WHOLE.
Visit the Expedition Self Show Page https://omtimes.com/iom/shows/expedition-self/
Connect with Sam Parrotto on her website at https://www.expeditionself.com/
#GrowthStuff #SamParrotto #ExpeditionSelf #Creativity
Subscribe to our Newsletter https://omtimes.com/subscribe-omtimes-magazine/
Connect with OMTimes on Facebook https://www.facebook.com/Omtimes.Magazine/ and OMTimes Radio https://www.facebook.com/ConsciousRadiowebtv.OMTimes/
Twitter: https://twitter.com/OmTimes/
Instagram: https://www.instagram.com/omtimes/
Linkedin: https://www.linkedin.com/company/2798417/
Pinterest: https://www.pinterest.com/omtimes/