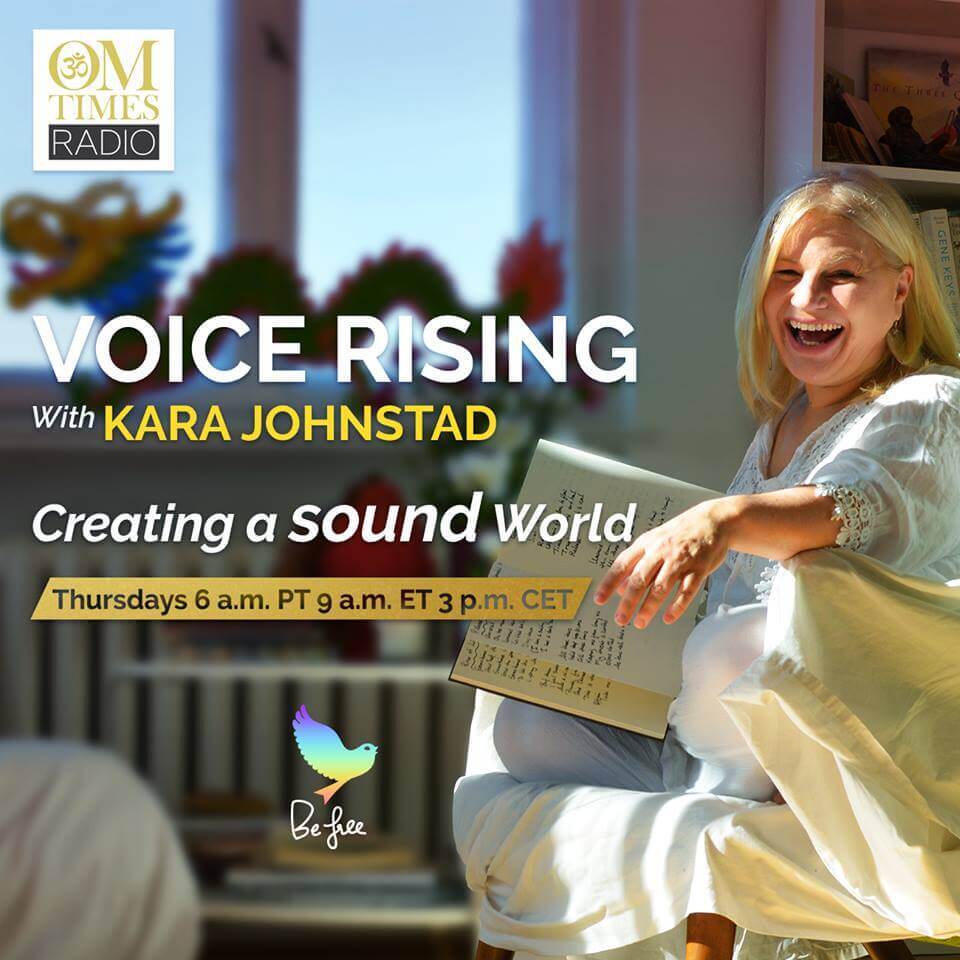 Michael Stillwater – Giving Voice to Our Lives
Aired Monday, March 23, 2020 at 11:00 AM PST / 2:00 PM EST / 7:00 PM GMT / 8:00 PM CET
How can we connect more to our true authentic selves through voice? Michael Stillwater innovates with music, words, and images. educator, illustrator, award-winning songwriter, recording artist and filmmaker. Join voice visionary Kara Johnstad and Michael Stillwater in a conversation on the benefits of creative expression, the power of transformational songwriting, and the role our voice plays in healing.
About the Artist:
Michael Stillwater's chants and healing songs are enjoyed by listening audiences and singing circles around the world. His intuitive recording artistry provides a unique musical approach for people to feel seen and supported at an essential level, while his original SongSourcing method offers a way for anyone to re-connect to their own intuitive vocal expression.
Following his experience of bringing personal song creation into hospice in America, he created the esteemed spoken word/music book/album Graceful Passages: A Companion for Living and Dying, (2000), featuring the voices of Thich Nhat Hanh, Ram Dass, Elisabeth Kubler Ross, and other compassionate beings, produced together with his wife, Doris Laesser Stillwater, and film composer Gary Malkin.
Together with Doris he also produced a series of three feature documentary films focused on the universality of song. Recipient of 10 Film Festival awards, these are Shining Night: A Portrait of Composer Morten Lauridsen (2012), acclaimed 'a heartening rarity' by the Wall Street Journal; In Search of the Great Song: Fifty voices. Twelve countries. One question. (2016) Deemed 'Beatific' by CineSource Magazine, it provides a panoramic vision of the creative spirit in all life. Beyond the Fear of Singing: Unlock Your Voice, Release Your Song (2019), inspires those who feel inhibited in their singing voice with pathways for healing and expression. (All films available online and DVD with Deutsch subtitles).
The Stillwaters reside in Helsinki, Finland, offering SongLife Seminars, Retreats and Trainings. Online activities include personal songportraits, musical mentoring and a SongLife Training group. The most recent works are the Stillwater Guitar Method and collected albums of intuitive healing songs.
Connect with Michael at http://www.songlife.org/
Visit the Voice Rising show page https://omtimes.com/iom/shows/voice-rising/
Connect with Kara Johnstad at http://www.karajohnstad.com/
#MichaelStillwater #GivingVoiceToOur Lives #VoiceRising #KaraJohnstad