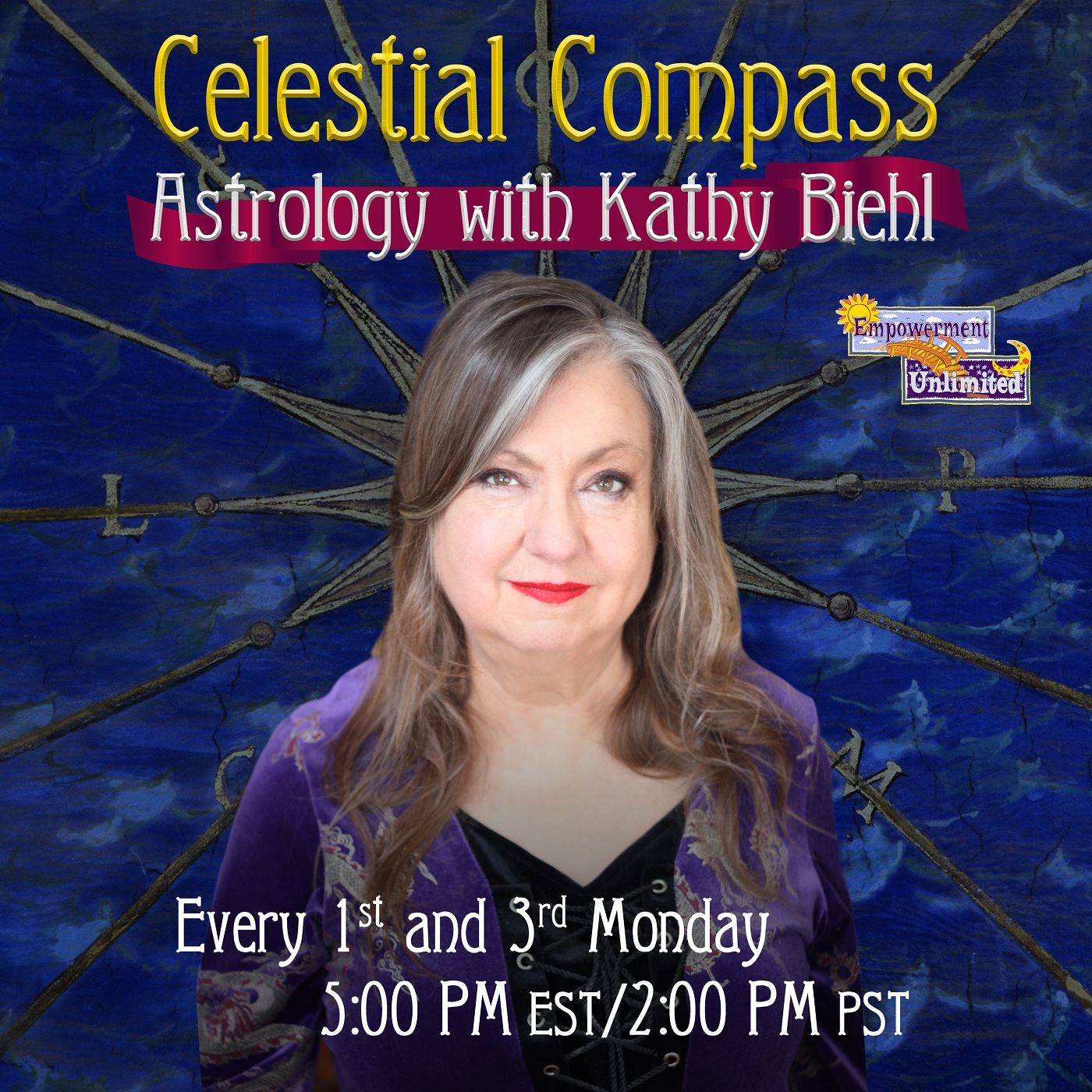 Mercury Madness with Donna Woodwell
Air Date: Monday, 17 May 2021 at 5:00 PM ET/2:00 PM PT
Mercury is going retrograde *and* in charge of June's solar eclipse! What could this mean? Join Kathy for a special Mercury Madness episode with Donna Woodwell, astrologer, magician, author, headmistress of The School of Magic & Mastery *and* Mercury whisperer.
Kathy will also update her May forecast with a quick look at what's going on this week and next. There you'll actually experience the night sky, in the ways humans did before astrology charts were even invented. Once you remove the filters, you'll connect with planets and stars in magical — and very personal — ways.
Though Donna Woodwell attended grad school to become a foreign correspondent, she had no idea how foreign she'd get. After exploring ancient and modern astrological, magical, and mystical practices for more than 25 years, today she uses this wisdom to help folks discover–and live–their unique genius. Since teaching at major astrology conferences, Kepler College and Astrology Hub, Donna now runs her own school combining astrology and magic with techniques for self-mastery. She is the author of The Astrology Dictionary: Cosmic Knowledge from A to Z.
Learn more about her planetary magic course and about her school at https://www.magicandmastery.com/.
Visit the Celestial Compass Show Page https://omtimes.com/iom/shows/celestial-compass/
Connect with Kathy Biehl on her website https://empowermentunlimited.net/
#DonnaWoodwell #Astrology #MercuryRetrograde #CelestialCompass #Astrology #KathyBiehl