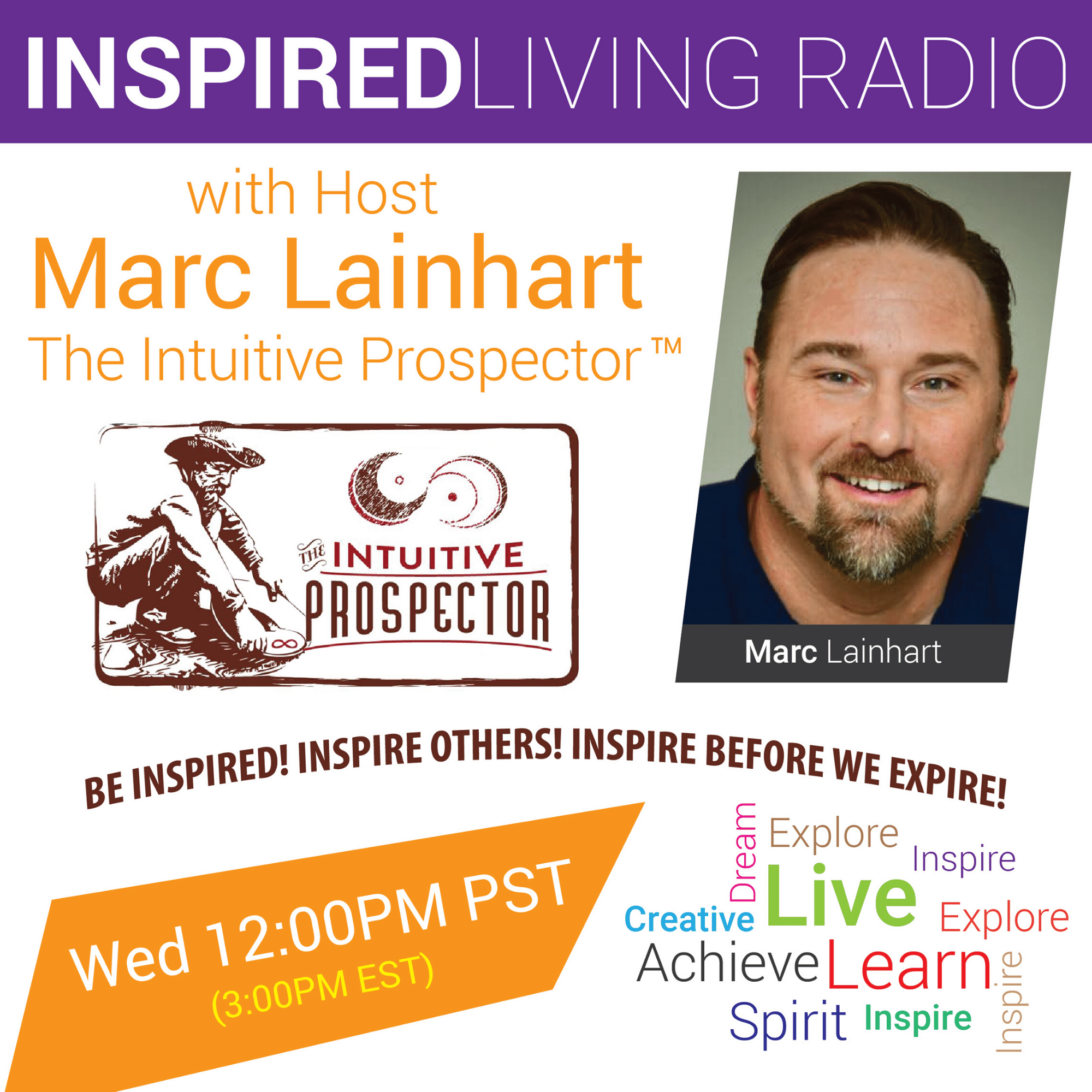 Mastering Your Mediumship with Penny Hayward
Aired Wednesday, February 26, 2020 at 12:00 PM PST / 3:00 PM EST
Join us this "Wisdom Wednesday" on INSPIRED LIVING RADIO as Host Marc Lainhart is joined live in the studio with his special guest all the way from England, Ms. Penny Hayward – Tutor at the unique and internationally respected Arthur Findlay College (AFC) in the United Kingdom. Join the spiritual conversation as Marc and Penny explore and discuss the importance of serving spirit, touching souls, bringing through evidence, emotion and excitement of the spirit world that allows for reunions, healing, love, peace, laughter, tears and transformations in the physical world…
INSPIRED LIVING RADIO AT: 12PM PST / 1PM MT / 2PM CST / 3pm EST: https://lnkd.in/eBpHBiR
OM TIMES RADIO: 1-202-570-7057
INSPIRED LISTENERS: Post a question on our closed Facebook page – 'INSPIRED LIVING RADIO' or call-in to the LIVE show and talk with Marc!
*Please ask questions related to the topic of the show only*
"Be Inspired! Inspire Others! Inspire Before We Expire! ~ILR
ABOUT PENNY:
Penny Hayward is an evidential medium living and working in the UK. She has been serving Spiritualist churches and centers since 2010. Penny was recently approved as a tutor at the unique and internationally respected Arthur Findlay College in England (ArthurFindlayCollege.org) and runs workshops, teaching various types of psychic and mediumistic exercises, helping people to connect with their inherent psychic ability and or allowing students the opportunity to have a spiritual experience!
Connect with Penny on her website at https://pennyhayward.co.uk/
Visit the Inspired Living show page https://omtimes.com/iom/shows/inspired-living-radio/
Connect with Marc Lainhart at http://www.marclainhart.com/
#PennyHayward #MasteringYourMediumship #Mediumship #InspiredLiving #MarcLainhart