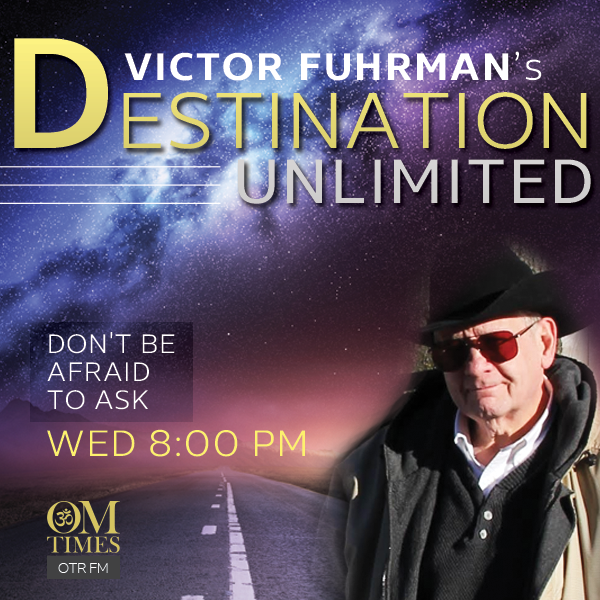 Aired Wednesday, 6 June 2018, 8:00 PM ET
Marla Frees – American Psychic
Have you ever had a calling? Imagine having a successful career and then leaving it because of a calling…a calling from spirit. Would you take the leap of faith and follow that calling? My guest this week on Destination Unlimited, Transformational Psychic Medium Marla Frees, did just that.
Marla was a small town girl who spent twenty-five years as a successful TV and stage actress, only to leave it behind when spirit called and she trusted, never looking back. Since devoting herself to this calling, she has appeared as a psychic medium on A&E, Bravo, History Channel, SyFy, TV Land, and Gaia TV's "Beyond Belief with George Noory." Radio audiences have heard Marla on George Noory's "Coast-to-Coast," Lisa Garr's "Aware Show," and dozens of podcasts. Marla is a co-host of "Dreamland" on Unknowncountry.com and most recently she appears on YouTube teleconferences with physicist and author Tom Campbell, blending physics with metaphysics to understand the "science" of how Marla works, making the paranormal "normal." She appears in cities and towns across the country presenting "Messages with Marla" to small and large groups, educating people about their own intuition, connecting them with deceased loved ones, and potentially providing information about any aspect of their lives for their greatest good.
Her website is marlafrees.com and she joins us this week to discuss her just published book, American Psychic: A Spiritual Journey from the Heartland to Hollywood, Heaven and Beyond.