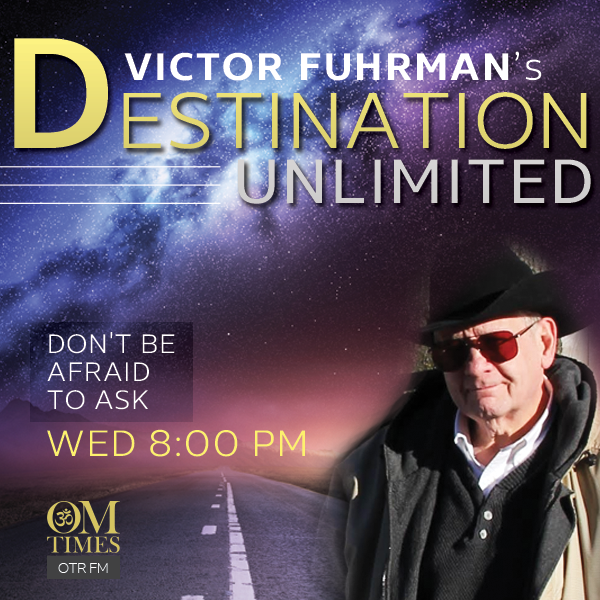 Aired Wednesday, 9 January 2019, 8:00 PM ET
Marianne Williamson – The Politics of Love
When I grew up in the 1960's and seventies, there was a sense of rebirth and renewal in our country. Many of us started looking upon one another and brother and sister and embraced the ideas of sharing, caring love and peace. We lived these ideals as best we could with the hope that future generations would equally embrace them. Somewhere along the way, we have strayed from that path. We have birthed a generation of divisiveness, ego based actions and fear. Is there a way that we can return to the spirit of embracing diversity, caring for one another and moving from fear to love? My guest this week on Destination Unlimited, Marianne Williamson, says there is.
Marianne Williamson is an internationally acclaimed lecturer, activist and author of four #1 New York times bestselling books. She has been one of America's most well known public voices for more than three decades. Seven of her twelve published books have been New York Times best sellers and Marianne has been a popular guest on television programs such as Oprah, Good Morning America, and Bill Maher. A quote from the mega best seller A Return to Love, "Our deepest fear is not that we are inadequate. Our deepest fear is that we are powerful beyond measure…" is considered an anthem for a contemporary generation of seekers.
Marianne's other books include The Law of Divine Compensation, The Age of Miracles, Everyday Grace, A Woman's Worth, Illuminata, Healing the Soul of America, A Course in Weight Loss, The Gift of Change, Enchanted Love, A Year of Miracles, and Tears to Triumph: The Spiritual Journey from Suffering to Enlightenment. Her newest book, A Politics of Love: Handbook for a New American Revolution, will be published in 2019.
Marianne is a native of Houston, Texas. In 1989, she founded Project Angel Food, a meals-on-wheels program that serves home-bound people with AIDS in the Los Angeles area. To date, Project Angel Food has served over 11 million meals. Marianne also co-founded the Peace Alliance.
She joins me to discuss her new book and her plans to explore a run to become the next President of the United States!