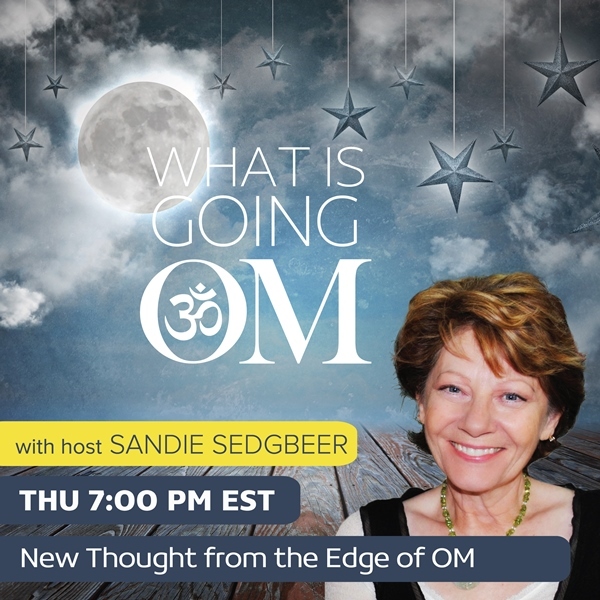 Man Seeks God – Flirtations with the Divine with Eric Weiner
Aired Thursday, March 31, 2022 at 4:00 PM PST / 7:00 PM EST
"Have you found your God yet?" That blunt question, uttered by a well-meaning nurse to Eric Weiner after a health scare landed him in hospital launched the NY Times bestselling author on a far-flung journey across the globe to explore multiple religions in the hope of coming to a personal understanding of the divine and "find a faith that fits."
A self-confessed "spiritual voyeur" and inveterate traveler who was privy to a wide range of religious practices, but who had never seriously considered these concepts in his own life, Eric Weiner 's willingness to do anything to better understand faith saw him meditating with Tibetan lamas in Nepal, whirling with Sufi Dervishes in Turkey, unblocking his 'chi' in China, studying Kabbalah in Israel, and "enjoying" (?) a close encounter in Las Vegas with Raelians (followers of the world's largest UFO-based religion). At each stop along the way, he tackled our most pressing spiritual questions:
• Where do we come from?
• What happens when we die?
• How should we live our lives?
• Where do all the missing socks go?
Eric Weiner joins Sandie this week to share his adventures and insights.
ERIC WEINER is a philosophical traveler, writer, and recovering malcontent. He is author of The New York Times bestsellers The Geography of Bliss and The Geography of Genius, as well as the critically acclaimed Man Seeks God and, his latest book, The Socrates Express: In Search of Life Lessons from Dead Philosophers. His books have been translated into more than 24 languages. A former foreign correspondent for National Public Radio, Eric was posted in New Delhi, Jerusalem and Tokyo. His work has also appeared in the New Republic, The Atlantic, National Geographic, The Wall Street Journal, and the anthology "Best American Travel Writing." Eric leads several writing workshops each year, and is co-founder of the Himalayan Writing Workshop. He lives in Silver Spring, MD with his wife, daughter and a menagerie of animals. His interests include cycling, procrastination and, for some reason, collecting bags.
Connect with Eric at https://ericweinerbooks.com/
Visit the What Is Going OM show page https://omtimes.com/iom/shows/what-is-going-om
Connect with Sandie Sedgbeer at https://www.sedgbeer.com
#ManSeeksGod #EricWeiner #SandieSedgbeer #WhatIsGoingOM
Subscribe to our Newsletter https://omtimes.com/subscribe-omtimes-magazine/
Connect with OMTimes on Facebook https://www.facebook.com/Omtimes.Magazine/ and OMTimes Radio https://www.facebook.com/ConsciousRadiowebtv.OMTimes/
Twitter: https://twitter.com/OmTimes/
Instagram: https://www.instagram.com/omtimes/
Linkedin: https://www.linkedin.com/company/2798417/
Pinterest: https://www.pinterest.com/omtimes/