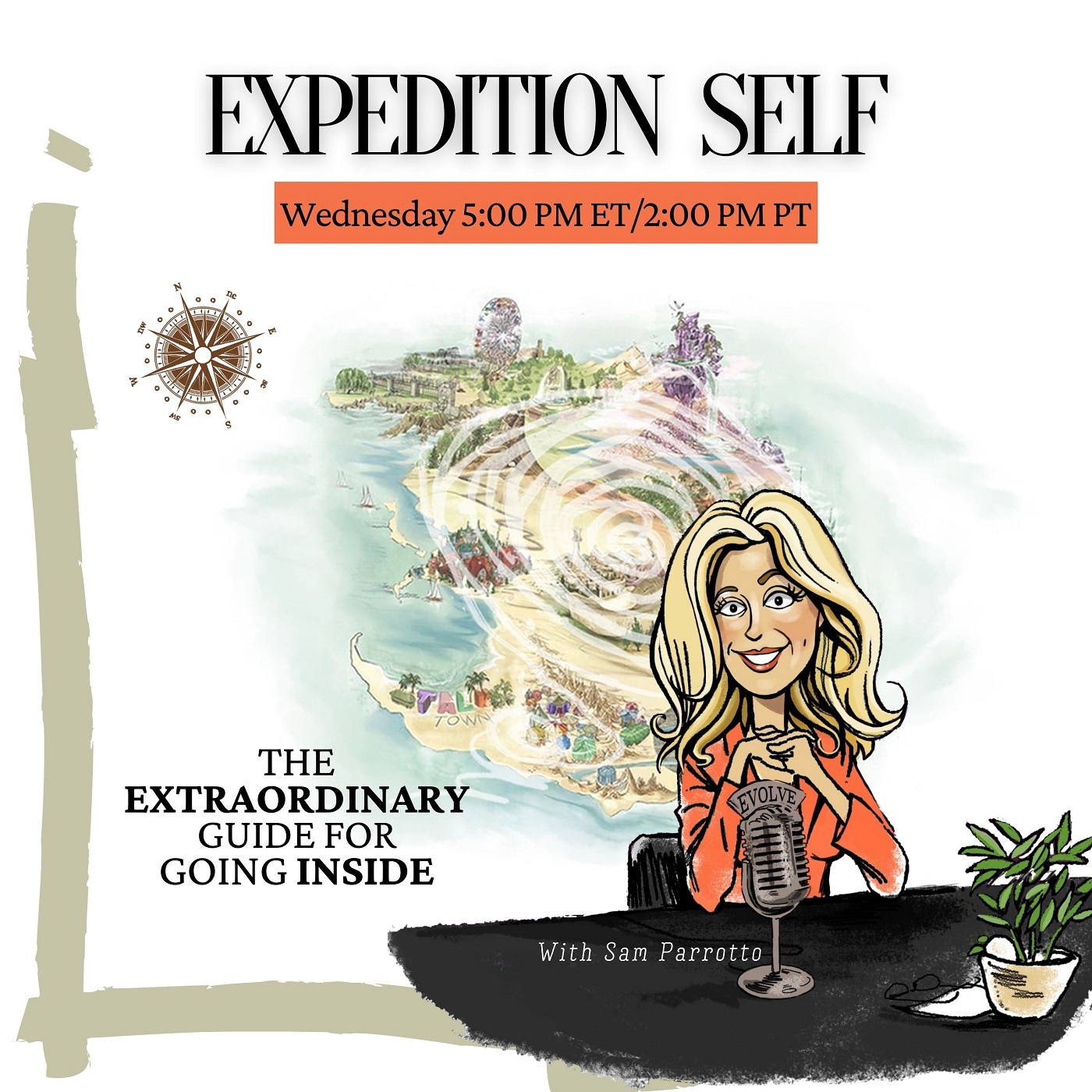 Magical World of Creative Visualization
Air Date: Wednesday, 26 January 2022 at 5:00 PM ET/2:00 PM PT
This week on Expedition Self we'll take a trip into the 'Magical World of Creative Visualization'.
This magical world is an understated but 'oh-so-powerful' tool for self development – and it's available to anyone. Some call it guided meditation, others refer to it as creative visualization – but what we know is that when you're wanting to connect more deeply with your inner knowing and manifest the life you want, this is a pathway that's easily accessible and viscerally moving.
Years ago, I was inspired by Shakti Gawain who wrote one of the first books on the subject. But since that time, this idea of utilizing the imagination to make contact with the unconscious, the inside Self, and the hidden reservoir of personal revelation, has experienced widespread recognition for its transformational impact.
This week on Expedition Self, we'll talk about the benefits of engaging in it as a practice, the many ways you can bring it into your own life, and how to create your own guided meditations. Sam will share many visualization moments from her personal process, adding first hand imagery and metaphor to the conversation.
This hour will be filled with enchanted storytelling, practical suggestions, and side trips into the genius of the creative Self. It'll be a fascinating hour filled with new possibility for your BEING Self. Sam invites you to CALL IN and CHAT LIVE about 'the Magical World of Creative Visualization' to further the conversation. Ask questions. Share experiences. This could be the hour that moves you one step further on your growth and development journey.
Go to samparrotto.com to follow along and new show updates each week.
You won't want to miss being an 'ON AIR' participant of Expedition Self. Sam will provide real insight, understanding and offer an opportunity to connect a 'NEW way of thinking' to 'YOUR way of thinking'.
Each week Sam discusses a different and highly accessible aspect of life helping you to build a stronger, deeper relationship with the inner Self so you can become more and more WHOLE.
Visit the Expedition Self Show Page https://omtimes.com/iom/shows/expedition-self/
Connect with Sam Parrotto on her website at https://www.expeditionself.com/
#CreativeVisualization #SamParrotto #ExpeditionSelf #Creativity
Subscribe to our Newsletter https://omtimes.com/subscribe-omtimes-magazine/
Connect with OMTimes on Facebook https://www.facebook.com/Omtimes.Magazine/ and OMTimes Radio https://www.facebook.com/ConsciousRadiowebtv.OMTimes/
Twitter: https://twitter.com/OmTimes/
Instagram: https://www.instagram.com/omtimes/
Linkedin: https://www.linkedin.com/company/2798417/
Pinterest: https://www.pinterest.com/omtimes/