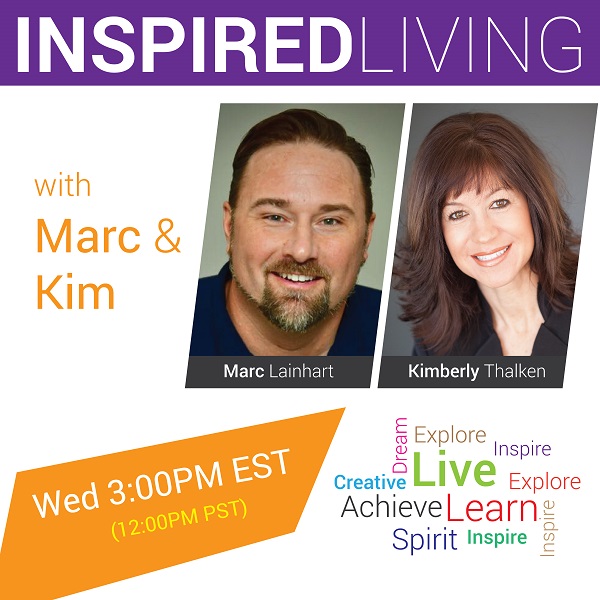 Aired Wednesday, 25 April 2018, 3:00 PM ET
Magic In The Moment with Marc Lainhart
Join us for another "Wisdom Wednesday" of INSPIRED LIVING RADIO as Marc discusses and shares his new "MAGIC IN THE MOMENT" Meditation and offers up a SPIRITUAL CHAT on our "PLACE TO PARTICIPATE" for Earth-Day.
INSPIRED LIVING – INTERNET RADIO AT: 12PM PST / 1PM MT / 2PM CST / 3pm EST: https://lnkd.in/eBpHBiR
LIVE CALL-IN LINES (U.S. ONLY): 1-202-570-7057
INTERNATIONAL LISTENERS: Please post a question on our closed Facebook page: INSPIRED LIVING RADIO and Marc will bring it LIVE-TO-AIR!
https://www.facebook.com/groups/953052554715269/
More about Marc Lainhart – The Intuitive Prospector™:
Marc is an internationally distinguished, and tested Spiritual Psychic-Medium. Marc's work as a Radio Show Host, Hiking Guide, Certified Scuba Diver, Metaphysical Teacher, Holistic Healer, Inspirational Thought Leader, Certified Healthcare Provider, and Writer are to serve, heal, guide, teach, transform, and inspire others in connecting to spirit, self, and this wonderful world around us!
With his own Near Death Experience (NDE) and several personal tragedies, Marc has spent the last several years deciphering and demystifying the sensational subject matter of death and dying, and now strives to help others from around the world tap into and flex their own intuitive muscles and abilities.
"Spiritual Prospecting for Spiritual Gold!" ~MarcLainhart.com