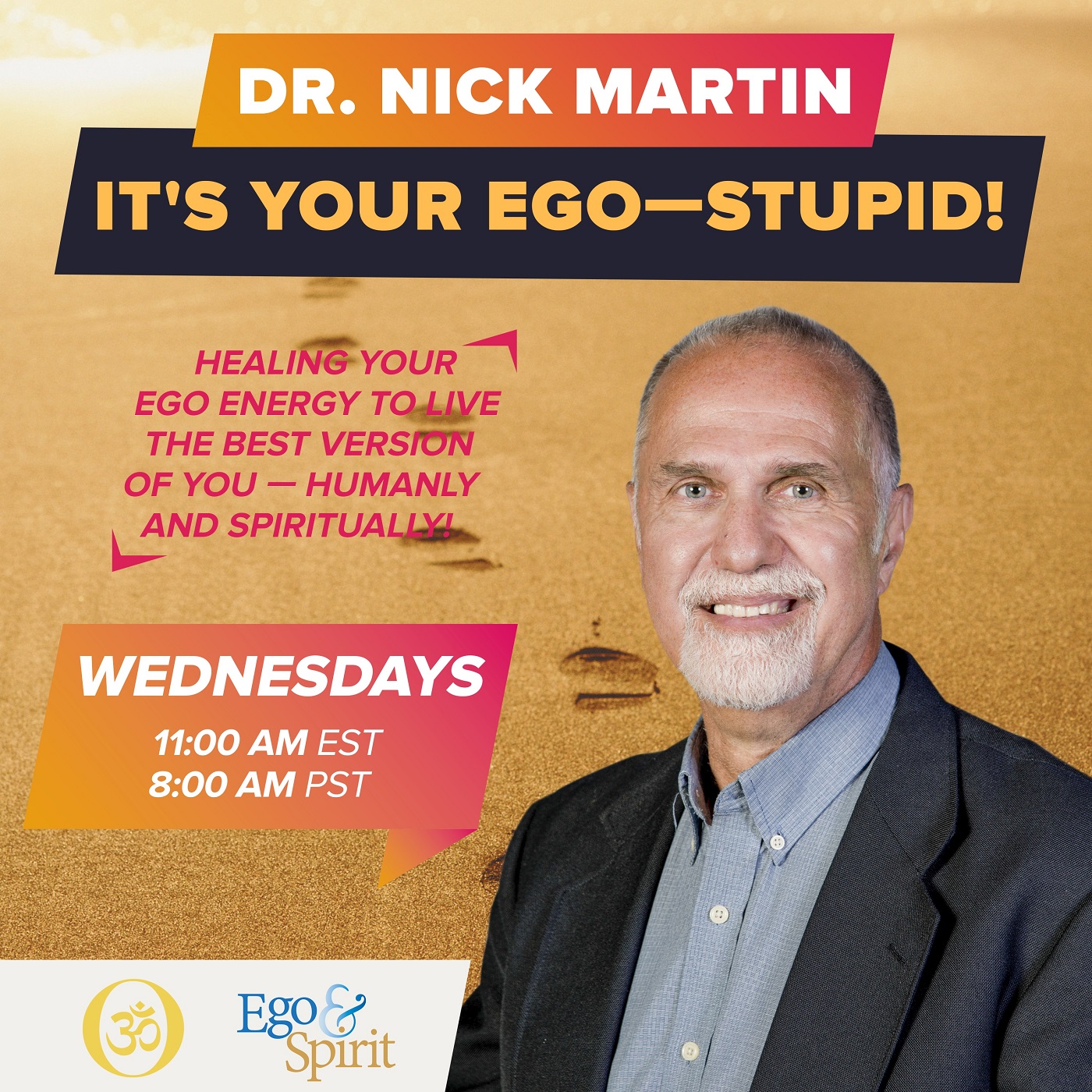 Lower Ego Flexibility and Difficulty Experiencing Genuine Happiness
Aired Wednesday, July 29, 2020 at 8:00 AM PST / 11:00 AM EST
This week on "It's Your Ego—Stupid!", Dr. Nick we'll be looking intensely into the mirror of genuine happiness and discussing the impact of lower ego flexibility on experiencing it. This energy, for those stuck in it, often promotes an ego voice in which ownership of the truth about happiness is reflected in their thoughts, feelings, and behaviors. A truth in which they often think they have the "right" ideas about what happiness is or should be, what it takes to be happy, and who should or shouldn't be happy. Unfortunately for them, when the world isn't complying with their version of truth, there are often feelings of anger, resentment, and frustration, making it difficult, if not impossible, to know true joy and happiness. And, also making it difficult to experience spiritual wellness in which they are able to be the Love, Life, and Energy—God Is and celebrate each of the Divine Gifts they have been given.
During the show, I'll be looking at symptoms which can reveal the presence of lower ego flexibility and reflections of ego stupidity that occur when this person is having difficulty experiencing genuine happiness. This show will also look at specific insights needed to transform lower ego flexibility into a healthier and more balanced place, with the use of ego medicine, and the impact of lower ego flexibility on one's spiritual wellness.
Please join me Wednesdays at 11:00 am (ET) when I will be sharing what you've taught me about what ego's doing within your life, humanly and spiritually.
Visit the It's Your Ego-Stupid! show page https://omtimes.com/iom/shows/its-your-ego-stupid/
Connect with Dr. Nick Martin at https://www.egoandspirit.info/
#Ego #LowerEgoFlexibility #EgoStupidity #EgoMedicine #EgoVoice #DrNickMartin #DrNickolasMartin #ItsYourEgoStupid