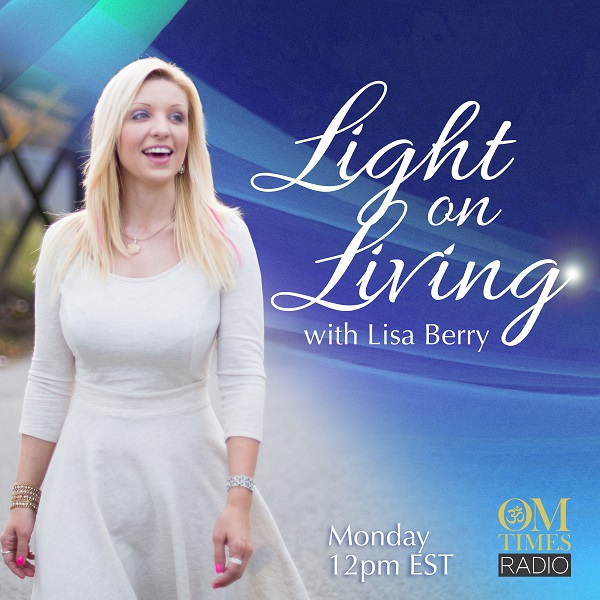 Lead Amazing Woman Lead Beyond The Page Interview Series final episodes with Vanessa L. Adlawan and Heather Salmon
Aired Monday, March 23, 2020 at 9:00 AM PST / 12:00 PM EST
THE 7th AND 8th ESSENTIAL POWERS OF MASTERING YOUR MISSION
The Essential Power to Master Your Purpose
"Every person has their own innate capacities to become 'miracle minded' giving them the abilities to regain their most vibrant health and well-being."
Written by Vanessa L. Adlawan
The Essential Power to Master Your Significance
"Mastering a life of significance is a dynamic process that requires us to develop personal powers that include skills, practices, and mindsets which when awakened and engaged help us to grow and transform in truly inspired ways."
Written by Heather Salmon
ABOUT Vanessa L. Adlawan
As an Empathic Energy Healer, Vanessa Adlawan combines higher intuition with ancient Hawaiian healing principles to induce deep relaxation to help you connect with the capacities to heal yourself. Vanessa recognized from the early age of 4 her sensitivities to energy, frequencies, and our connectedness. Today she offers private sessions, mentoring and workshops. Her healing services include identification, treatment, and relief of energetic blocks supporting her clients to release physical and emotional ailments. She also practices the transformational art of Dream Guiding and is a Remote Viewer and Clairvoyant supporting people to identify hidden answers and suggestions for creating greater flow. Vanessa earned her MBA in 2010. She lives in South Pasadena, California.
Vanessa may be contacted on FACEBOOK at https://www.facebook.com/vanessa.adlawan OR by emailing her at vlaniadlawan@gmail.com
ABOUT Heather Salmon 
Heather Salmon is a renowned sound healer, mystic, cultural creative and recording artist. She is the co-author of Rise, Amazing Woman, Rise and Lead, Amazing Woman, Lead book series and has produced over 25 popular sound healing journeys available on MP3. Heather has been an innovative pioneer in the field of ritual, sound healing, sacred activism, transformation and performing arts for over 20 years and is a High Priestess ordained in the Essene and Temple of Isis lineages. She shares the teachings of the Sevenfold Path of Peace, as well as, feminine wisdom and leadership. Hailing from Toronto, Heather is of Jamaican and Celtic descent and resides on the island of Maui, Hawaii at the Black Swan Temple an Eco Sanctuary she co-founded with her husband Donny Regalmuto. They offer ongoing yoga and sound healing transformative retreats, sacred pilgrimages to Ancient Egypt, mystery school trainings, and Mystical Alchemy Sound Healing Ceremonies!
To learn more about Heather Salmon and her work visit https://blackswantemple.org/ or phone her at 808-269-4333.
Lead Amazing Woman Lead – Beyond The Page Interview Series with Marsh Engle's Authors
"As we discover the true power of our mission, we access a deeper sense of connection, value, and creativity that can and will transform our lives, our communities, and the world." – Marsh Engle
Intuitively, you sense there's a new source of inspiration that's calling you to activate your most purpose-driven, creative, prosperous, joyful, connected, and vibrant life.
Mastering your mission begins right here.
Every page of LEAD AMAZING WOMAN LEAD is filled with practical guidance and ideas to ignite new perspectives, elevate your potentials and motivate manifesting actions. Written by a collective of influential entrepreneurs, mentors, and change-makers, each chapter explores one of THE EIGHT ESSENTIAL POWERS OF MASTERING YOUR MISSION. Each power builds upon the next guiding you to set free the untapped capacity to thrive as an amazing woman who is called to lead.
LEAD AMAZING WOMAN LEAD is more than a book. It's a call for you to link arms with women everywhere who are standing strong in the infinite value of their mission, giving way to an empowered new destiny.
And we're about to embark on a journey to go deeper with these authors and share their perspectives beyond the pages.
Featured writers include: Vanessa L. Adlawan, Dena Breslin, Tonya Busby, Pamela (Ella) Nebeker, Joy Osaka-Lu, Pamela Plick, Conni Ponturo, Heather Salmon.
Visit the Light on Living show page https://omtimes.com/iom/shows/light-on-living/
Connect with Lisa Berry at http://www.lightonliving.com/
#LeadAmazingWomanLead #VanessaLAdlawan #HeatherSalmon #LisaBerry #LightOnLiving