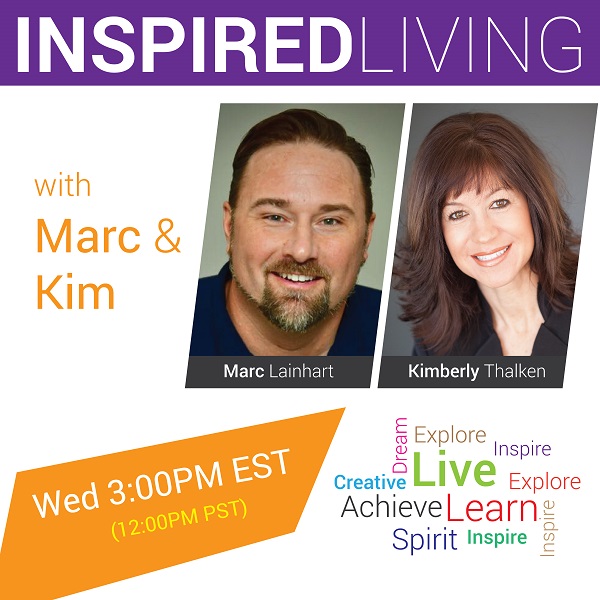 Aired Wednesday, 4 April 2018, 3:00 PM ET
Kundalini Energy & the Kundalini Research Institute
Join us for another "Wisdom Wednesday" of INSPIRED LIVING RADIO as we welcome special guest, Kathryn McCusker from the Kundalini Research Institute.
INSPIRED LIVING – INTERNET RADIO AT: 12PM PST / 1PM MT / 2PM CST / 3pm EST: https://lnkd.in/eBpHBiR
U.S. ONLY – OM TIMES RADIO: 1-202-570-7057
INTERNATIONAL: Post a question on our closed Facebook page: INSPIRED LIVING RADIO
Lying dormant at the base of the spine, Kundalini energy can be awakened through movement, meditation, mantra and breathing to re-balance the mind and body. It has the power to transform us physically, mentally, emotionally and spiritually if we learn to harness and control it properly. Far from being the inaccessible mystery that many believe, Kundalini can be easily incorporated into anyone's daily routine for little, but long-lasting, boosts. Stage by stage, this book shows you how to make Kundalini a part of even the busiest life. The 12 guided meditations bring together all these techniques to address specific issues in your life, such as creativity, love, anxiety or fatigue. They also range from 4 to 41 minutes to ensure that anyone can incorporate them easily into their day for maximum benefits.
About the Guest: Kathryn McCusker
Kathryn McCusker is a certified teacher with the Kundalini Research Institute and has taught at leading yoga studios, including Triyoga as well as creating and running KMYOGA a successful Kundalini Yoga studio in Sydney for three years. Her private client base includes actors and musicians and she leads workshops and retreats around the world. A professional opera singer, Kathryn McCusker brings her special understanding of the power of sound and breath to her yoga teaching.
Social Media Links:
Website: https://kathrynmccuskerkundalini.com
Facebook Page: https://www.facebook.com/KMYOGA
Twitter: @KMYOGAKundalini
Instagram: KMYOGA