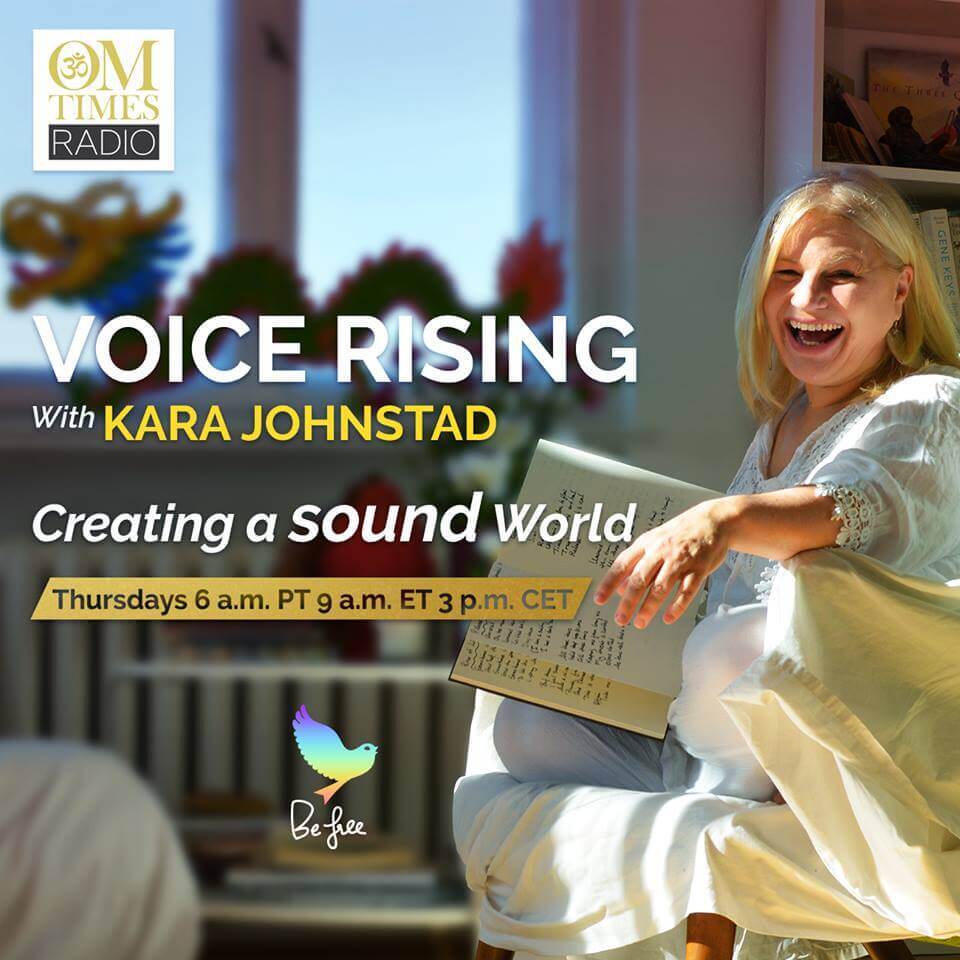 Kim Stanwood Terranova – The Technology of Intention
Aired Monday, June 1, 2020 at 11:00 AM PST / 2:00 PM EST / 7:00 PM GMT / 8:00 PM CET
We are a technological society, no doubt about it. Our devices keep us informed while isolating us from each other and from ourselves, our true selves. There is, however, another technology, an inner technology that brings us back to our true selves and gives us the ability to create lives of joy, abundance and wisdom.
Join Voice Visionary Kara Johnstad and spiritual mentor and author Kim Stanwood Terranova for a heartfelt conversation on how to tap into the technology of intention and activate the power of the universe within you.
Kim is no stranger to adversity. Her home in Malibu burnt down during the recent California fires and the only thing left standing was a statue of Kuan Yin. Rather than let this event discourage her, Kim used this experience to propel positive and miraculous changes in her life, and she now teaches others how to rise from the rubble of their own challenges, fear and heartbreak. Ready to transform your life?
Tune in live at OMTimes Radio | Voice Rising Show with host Kara Johnstad on June 1, 2020. 11 am PDT 2 pm EDT 7 pm BST and 8 pm CEST.
"Kim has a direct hotline to Spirit. Every time I sit with her, I learn something about myself". – Kenny Loggins, Grammy Award Winning Artist
Visit the Voice Rising show page https://omtimes.com/iom/shows/voice-rising/
Connect with Kara Johnstad at http://www.karajohnstad.com/
#KimStanwoodTerranova #TheTechnologyOfIntention #VoiceRising #KaraJohnstad