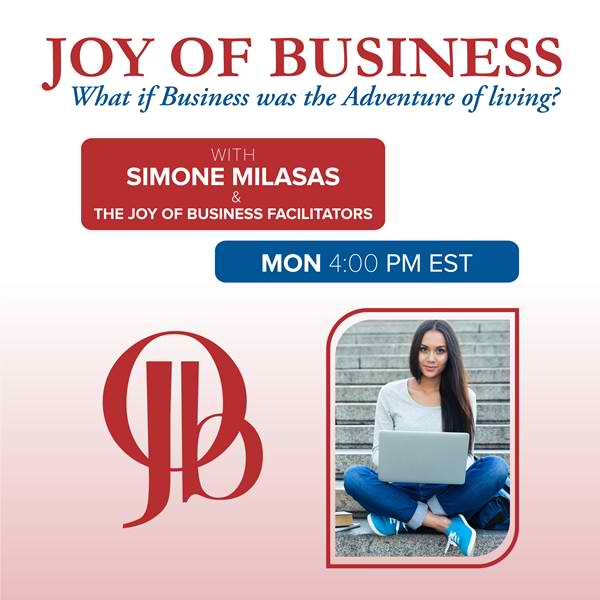 Aired Monday, 13 November 2017, 4:00 PM ET
Killing Your Body - Killing Your Business
One of the pre-conceived ideas is to have a successful business you have to jeopardise you and your health. What if the opposite actually applies? How much more can your business grow if you take care your body and health? Join Laleh Hancock – Joy of Business Certified Facilitator and Donnielle Carter – the spokesperson and Creative Producer of Right Body For You as they explore ways to stop killing your body and your business.
Guest Bios:
Laleh Alemzadeh Hancock is a management consultant, Joy of Business facilitator and the CEO of Belapemo and Global Wellness For All.
With nearly 30 years of experience in operational excellence, change management, and organizational wellness, Laleh has inspired and empowered businesses and hundreds of thousands of individuals, including Fortune 500 executives, to seek greater success and wellness.
Donnielle Carter spent most of her life ignoring her body, living only in her mind. She was a successful radio producer & TV Promotion Manager and was finding no satisfaction in her job. You'll often hear her say, "The world was not a better place at the end of the day because of what I have done." She went in search for more.
She was introduced to the tools of Access Consciousness and found the more that she was looking for. And much to her delighted surprise "the more" included discovering her body and the joy that it could be once again. As a side effect of letting go of the energetic limitations of her life and acknowledging the consciousness of her own body, her body shifted and her life changed. Access Consciousness founder Gary Douglas has asked Donnielle to become the spokesperson for Access Consciousness' Right Body for You and a major contributor to the book, Right Body for You. She hosts her own radio show and facilitates classes, including the transformative Right Body for You workshops, all over the world helping people to rediscover the glory, fun and joy that a body truly is. What else is possible with bodies now??
Websites: www.Donnielle.com and www.AccessConsciousness.com/Donnielle