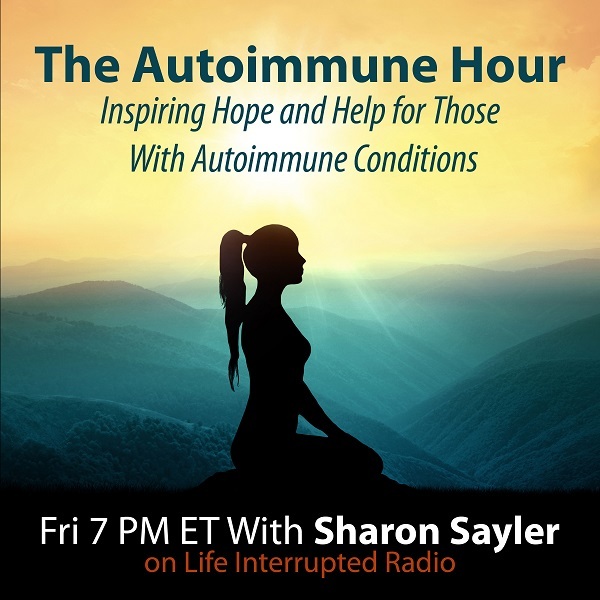 Julie Michelson – Why Healing is Not One-Size-Fits-All
Aired Friday, May 15, 2020 at 4:00 PM PST / 7:00 PM EST
Having gone through her own health struggles, this week's guest Julie Michelson is now a National Board-Certified Health and Wellness Coach and Functional Medicine Certified Health Coach, who specializes in autoimmunity. We share a great chat and a laugh or two about life after diagnosis. We share our thoughts on living a fulfilled life and that you don't have to be the 'stats.'
Julie also shares
• Three easy steps to optimize your health
• What is the elimination diet and how a specific-to-you nutrition plan is critical to wellness
• How to create an individualized plan and much more…
About our Guest:
Julie Michelson knows first-hand what it's like to have health struggles. Now, she helps others skip the hardship of figuring 'it' out on their own and start living joyful lives of true wellness. Julie works internationally with clients in her virtual coaching business, Julie Michelson Coaching, LLC. She has created Inspired Living with Autoimmunity™ to help clients make the changes necessary to reduce inflammation and optimize healing. Learn more at https://juliemichelson.com/your-autoimmune-coach/ and get your free PDF Top Three Steps to Thrive Despite Autoimmune Disease.
Listen to the show first Friday, May 15th at 7PM ET and later in podcast and videocast.
The information provided on UnderstandingAutoimmune.com, Life InterruptedRadio.com, and The Autoimmune Hour is for educational purposes only.
Visit the Autoimmune Hour show page https://omtimes.com/iom/shows/autoimmune-hour/
Connect with Sharon Sayler at http://lifeinterruptedradio.com/
#JulieMichelson #Healing #Health #TheAutoimmuneHour #SharonSayler