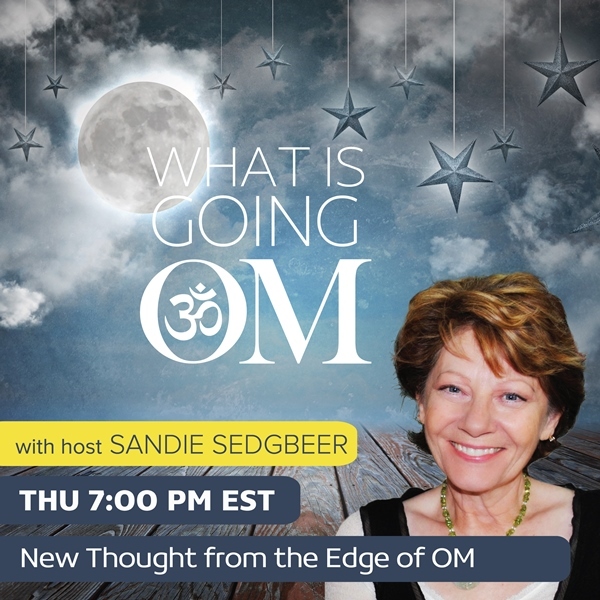 The Physics Of God, M-theory, Everyday Miracles & You with Joseph Selbie
Livestreaming Thursday, 21 July 2022 at 7:00 AM PST/10:00 AM EST on OMTimes Magazine Facebook, OMTimes Radio & TV Facebook, or OMTimesTV Youtube
Does God exist? Can we prove that scientifically? Is heaven a hologram? Do we have the ability to create miracles? M-Theory, and the power of your personal conviction… these are just some of the topics that Sandie will be discussing with lecturer and author Joseph Selbie, Author of The Physics of God: How the Deepest Theories of Science Explain Religion and How the Deepest Truths of Religion Explain Science this week on What is Going Om.
JOSEPH (PURU) SELBIE is the author of The Physics of God a unification of science and religion, and The Yugas, a factual look at India's tradition of cyclical history. An avid follower of the unfolding new paradigms of science, he is known for creating bridges of understanding between the modern evidenced-based discoveries of science and the ancient experience-based discoveries of the mystics.
A dedicated Kriya meditator for nearly 50 years, Joseph Selbie has taught yoga and meditation throughout the US and Europe helping people to understand and find their own spiritual potential—and helping them understand how the expression of their spiritual potential ushers into the world an unstoppable wave of peaceful consciousness.
Joseph lives with his wife at Ananda Village, a spiritual community in Northern California. Joseph, also known as Puru, is a founding member of Ananda Sangha and has served in many leadership and teaching roles. Joseph is also the founder and CEO of Tristream, a web development, marketing and application design firm.
Connect with Joseph at http://www.physicsandgod.com/
#JosephPuruSelbie #ThePhysicsOfGod #SandieSedgbeer #WhatIsGoingOM
Visit the What Is Going OM show page https://omtimes.com/iom/shows/what-is-going-om
Connect with Sandie Sedgbeer at https://www.sedgbeer.com
Subscribe to our Newsletter https://omtimes.com/subscribe-omtimes-magazine/
Connect with OMTimes on Facebook https://www.facebook.com/Omtimes.Magazine/ and OMTimes Radio https://www.facebook.com/ConsciousRadiowebtv.OMTimes/
Twitter: https://twitter.com/OmTimes/
Instagram: https://www.instagram.com/omtimes/
Youtube: https://www.youtube.com/c/OMTimesTV
Linkedin: https://www.linkedin.com/company/2798417/
Pinterest: https://www.pinterest.com/omtimes/